---
Please note: Client and Matter Id as well as Primary client is greyed out. Please first access Firm Settings -> Time -> Accounting and change your setting to Manual Entry. Then perform the steps below. Once done set your option back to your Accounting program. You may need to log out and back after making the change.
This applies to Amicus Premium with or without Billing.
To Bill or Exchange a file with a 3rd party accounting link e.g. PClaw, Timeslips, QuickBooks) requires that the file have a Primary Client. This will usually be the File Billing client.
1
Access the file
2
Go to Admin -> Accounting
3
Select the Green icon and move the Contact over to the right under Current Selection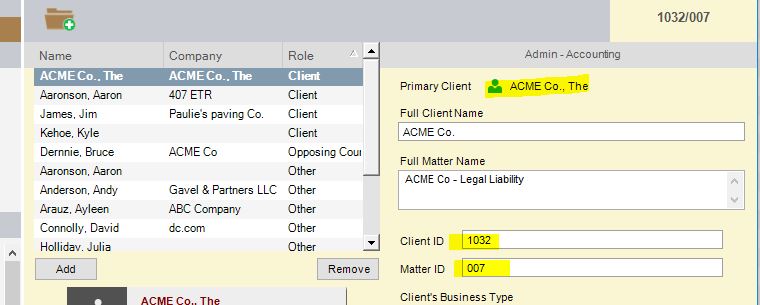 You will receive a message that states changing the Client ID will update the client and Matter Id. This is because the Primary Client is what holds the client ID.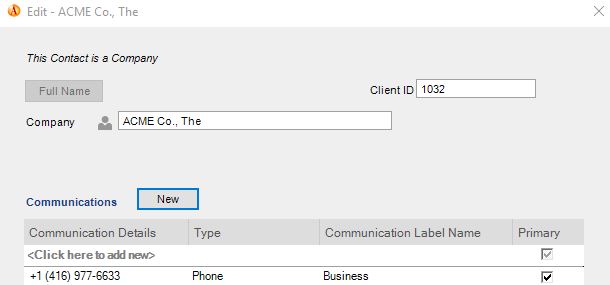 To get the client ID select the Contacts Hyperlink in the file, then select Edit to see the client ID.