Tags: Amicus Premium, billing
---
Product: Amicus Premium with Billing
Error encountered "Object is not locked or Object is new" during bill creation
This is caused by a record locked issue on the file.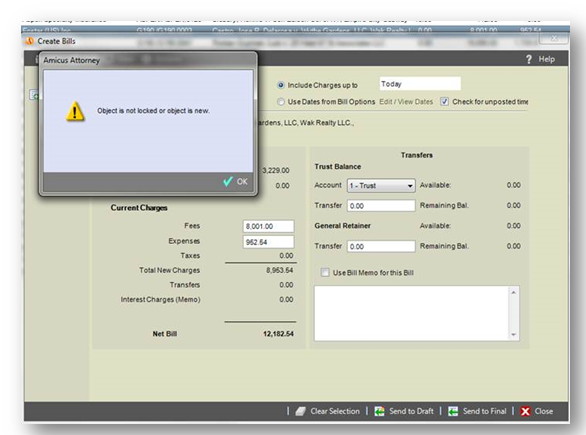 To resolve the issue. The user need to execute the 'Unlock All Utility'
Go to Firm Settings> Utilities >

Locked Records

Unlock All .
WARNING : Ensure that the application is not is use when performing this functions. It is recommended that all uses be logged out. Otherwise, changes may be lost to the records being edited during this process.