---
To export your time to QuickBooks you must first disable Amicus Cloud billing. Only time tracking will be available. You must use your accounting software for billing and payments.
1
Click the options menu in Amicus Cloud.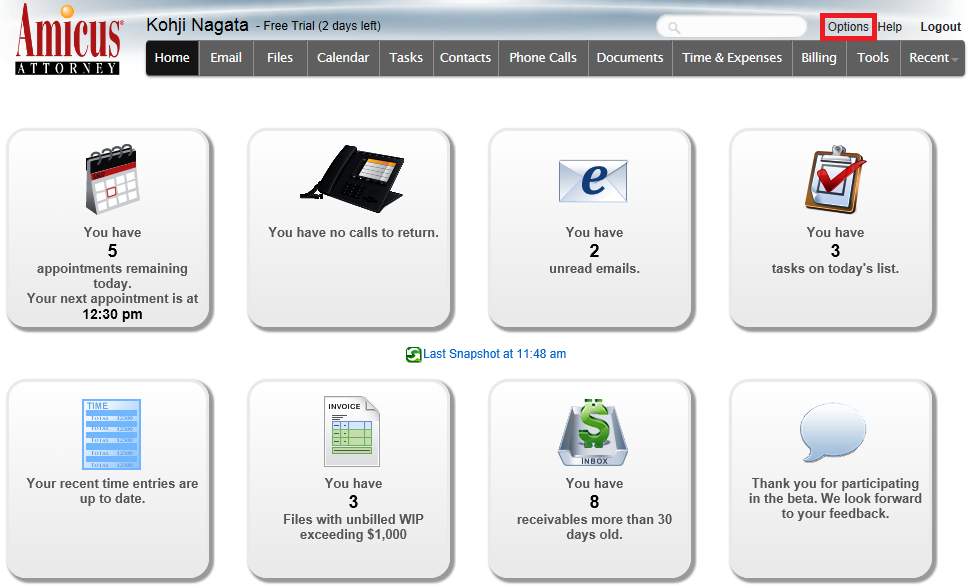 2
Click firm setup and open the Billing Setup menu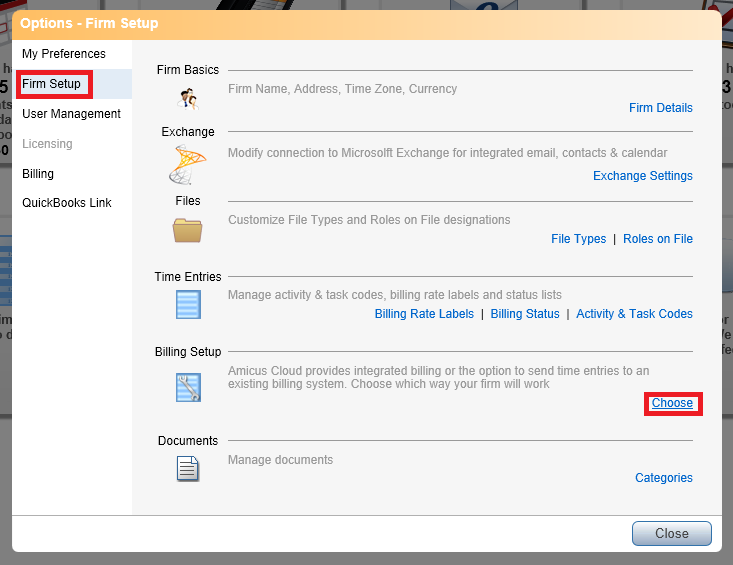 3
Click the option to disable Amicus Cloud billing, select QuickBooks, and then click save and close.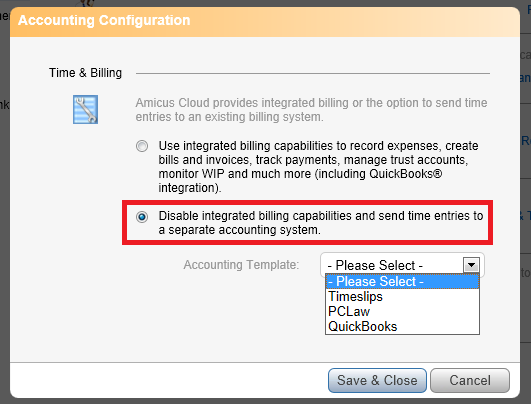 You will then be promoted to logout of amicus cloud. Log back in.
4
Go to the time module and click the post button to export your unposted time.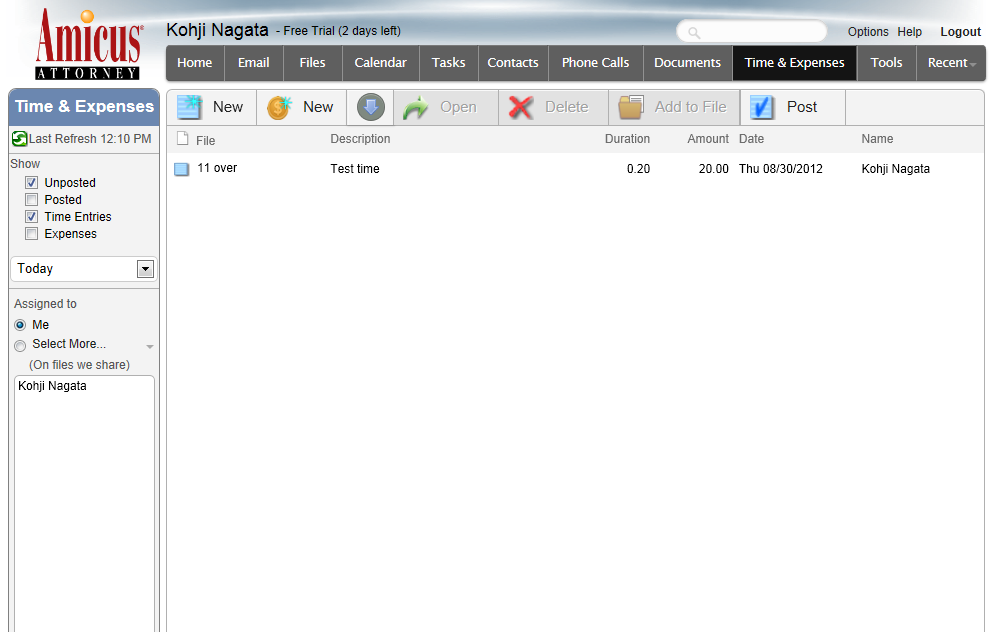 5
Click the post button on the prompt that appears and download and save the exported time entries. Take note of the location which you have saved the file.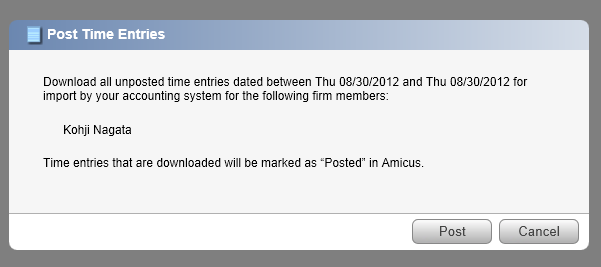 Importing time to QuickBooks
1
Open QuickBooks
2
Click File > Utilities > Import > IIF Files…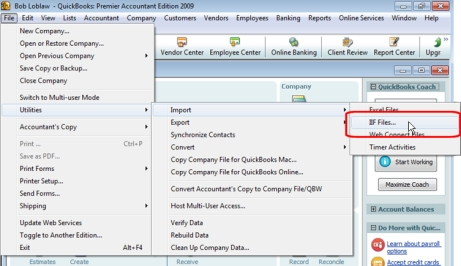 3
Specify the Import File. In the "Import" window that appears, you'll need to specify the locations which you downloaded the file.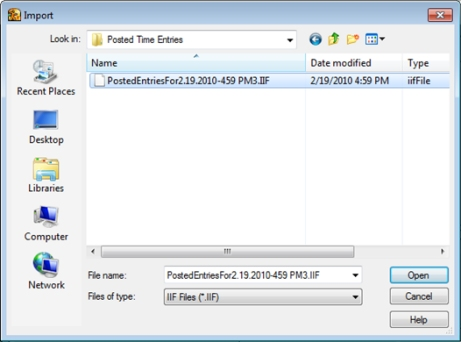 4
Once you have selected the desired file, click the Open button.
5
Import your data.
Depending on the number of time entries being imported, you may see the progress appear on the screen. If existing QuickBooks Employees and Customer/Jobs that match those in the imported time entries are found they will be mapped to the existing entries, otherwise they will be created in QuickBooks. If you prefer, you may set up these items ahead of time in QuickBooks.
6
View your Time Entries. Your Amicus Cloud Time Entries have now been imported to QuickBooks as Time Activities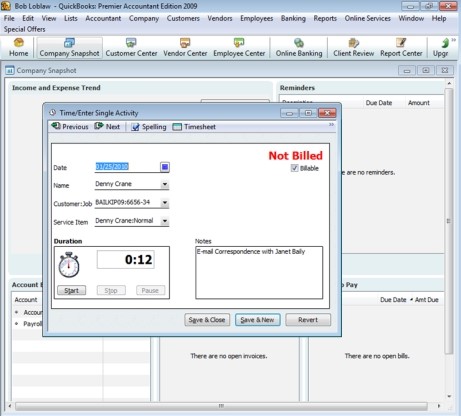 Note that Billing Rate Names are transferred (i.e. Normal) but the Billing Rate Value (i.e. $300) needs to be specified once in both Amicus Cloud and QuickBooks.