How to add users to my workgroup

---
Adding people to your Workgroup
When creating events and files you can assign Firm Members to those files. The default location that Amicus looks for is your Workgroup. This allows for easy access to people that you most commonly interact with.
To change who is in your workgroup
1
Click on Office
2
Select Preferences
3
Select My Workgroup under General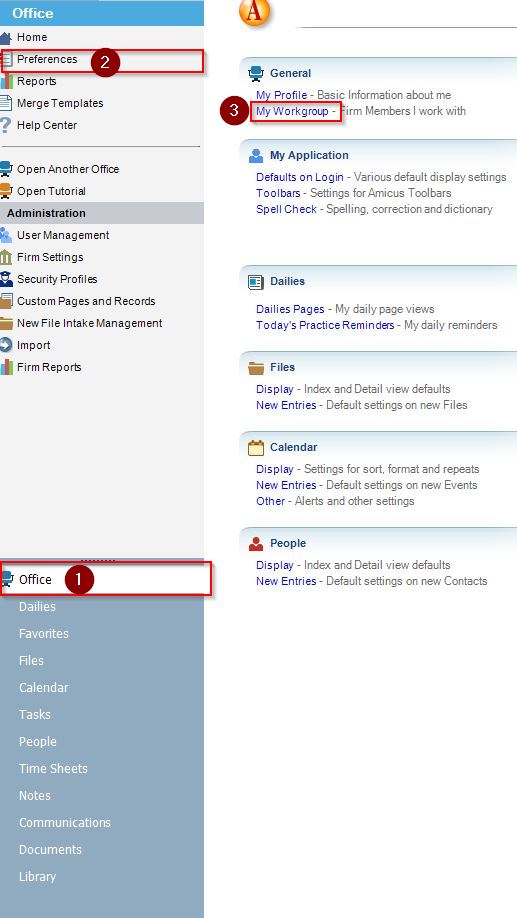 The My Workgroup list at the right shows who is currently in your Workgroup.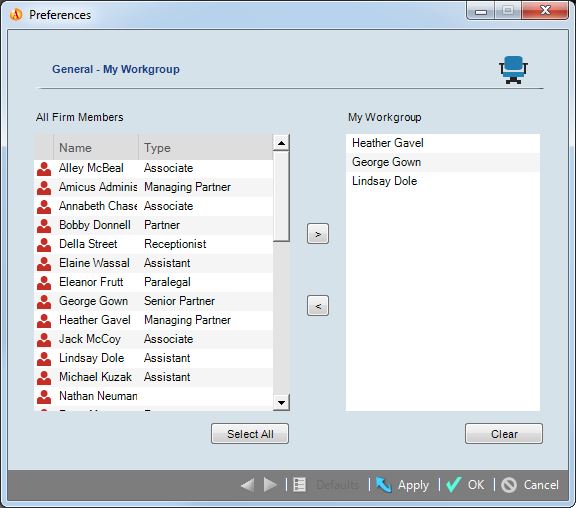 To add a Firm Member, Firm Group, or Shared Resource to the My Workgroup list, double-click it in the list at the left
To remove an item from the My Workgroup list, double-click it in that list. Or, select one or more of the items in that list and click the < button.
To remove all items from the My Workgroup list, click Clear.
This is a personal preference only,it has to be performed on each Firm Members workstation if need be.