---
When logging into Amicus Attorney by CARET Outlook is not installed or configured, you will not have full functionality
Applies to Amicus Premium Edition – 2016, V20
Try these steps in order (if the first does not work try the Second, if that does not work try the Third)
First, register the redemption.dll (for 2016 register the secman.dll):
1
Close Outlook
2
Close Amicus Attorney by CARET
3
Access the Task Manager
4
End the task on OfficeClickToRun
5
Access the Windows Command prompt and Run As Administrator (Search -> Command)
6
At the C: prompt type in C:\Amicus\Amicus Attorney Workstation\regsvr32 redemption.dlland hit Enter
7
You will see a message "redemption.dll successfully registered"
8
Open Amicus Attorney by CARET
9
Open Outlook
V20 steps:

Second, edit the registry to add your Outlook profile:
1
Access the Control Panel.
2
Search for Mail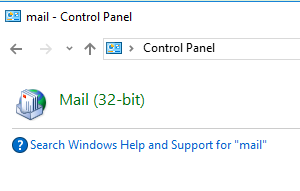 3
Select Show Profiles
4
Note the name of the Default profile. If you do not have one please select your profile and then check Always use the profile.
<~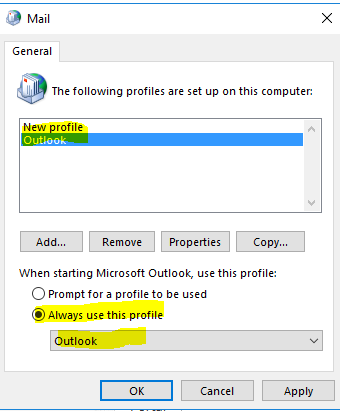 ~>
5
Access the Windows registry (Run -> Regedit)
6
Navigate to HKEY_Current_user\Software\Microsoft\Windows NT\Current Version\Windows Messaging Subsystem\Profiles and ensure that the profile above is added as a key e.g. Outlook
7
If you are missing Windows Messaging Subsystem and the subsequent keys please add them by right clicking -> New Key and then naming it as above.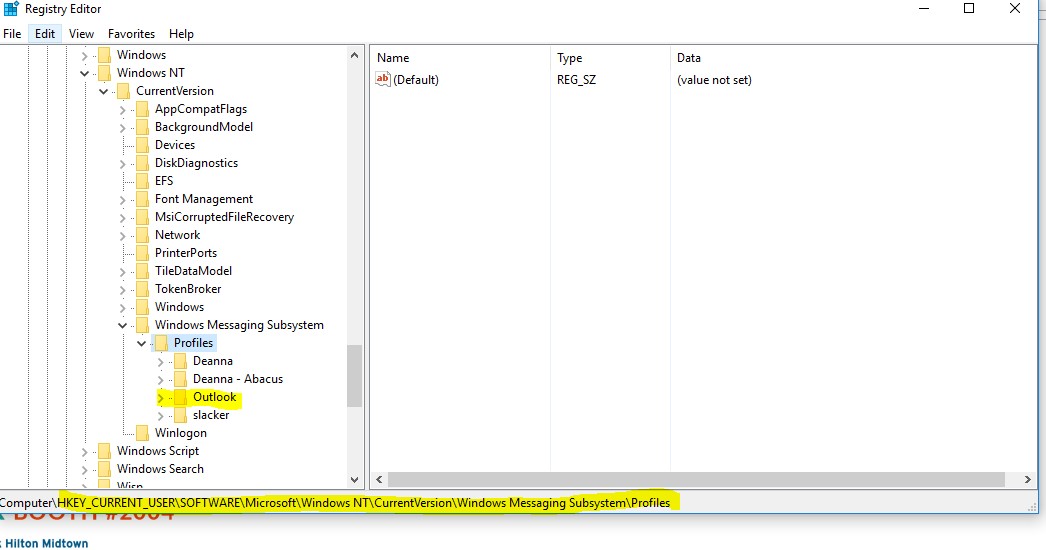 8
Open Outlook
9
Open Amicus Attorney by CARET
Third, run Amicus Attorney by CARET and Outlook with Administrator privileges:
1
Set Amicus Attorney by CARET to Run As Administrator
2
Right click the Amicus Attorney by CARET icon, select Properties
3
Under the Shortcut tab select Advanced.
4
Select Run As Administrator and then Okay.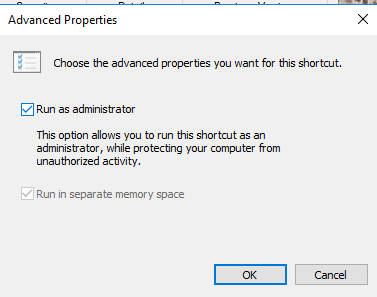 5
Set Outlook to Run as Administrator by following the same steps
6
Launch Outlook and then Amicus Attorney by CARET
Run a Quick Repair on your Office program.
1
Access the Control Panel
2
Access Programs and Features
3
Look for your Microsoft Office program
4
Right click and select Change
5
Select Quick Repair