Problem: My Current Day/Date of Entry is incorrect!!
Description:
If I click the "Today" button it takes me to the wrong date
Or
When I make an event entry and look at it in my events browse it shows an incorrect date of entry
Solution
The Abacus internal clock can be altered accidentally in a few ways. If you leave your computer on overnight the internal date will not change from the time of the original login.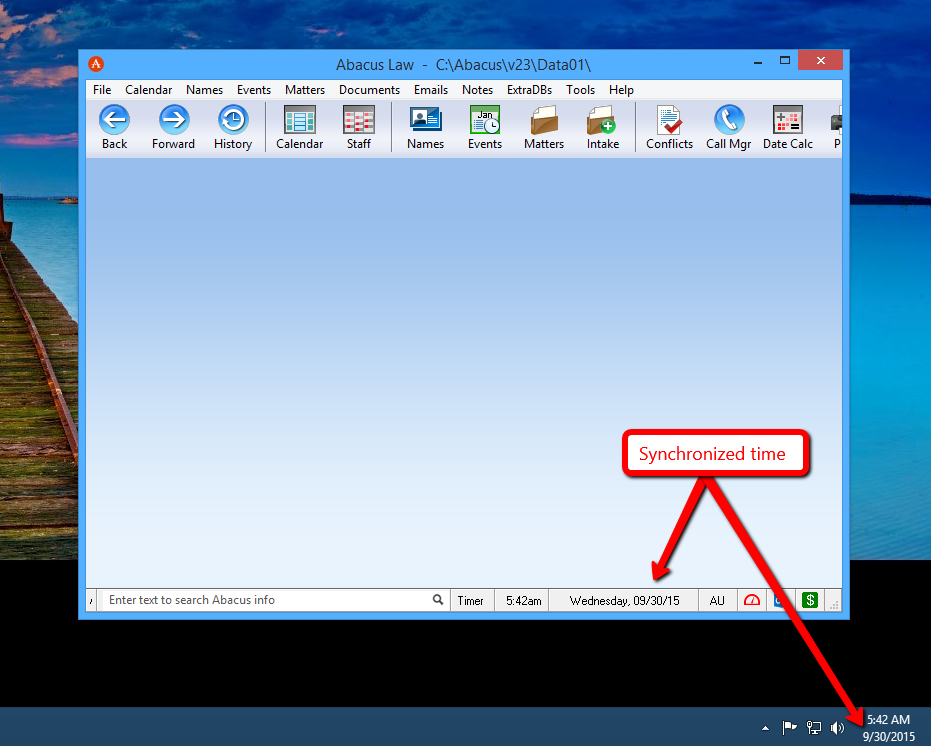 To fix simply restart Abacus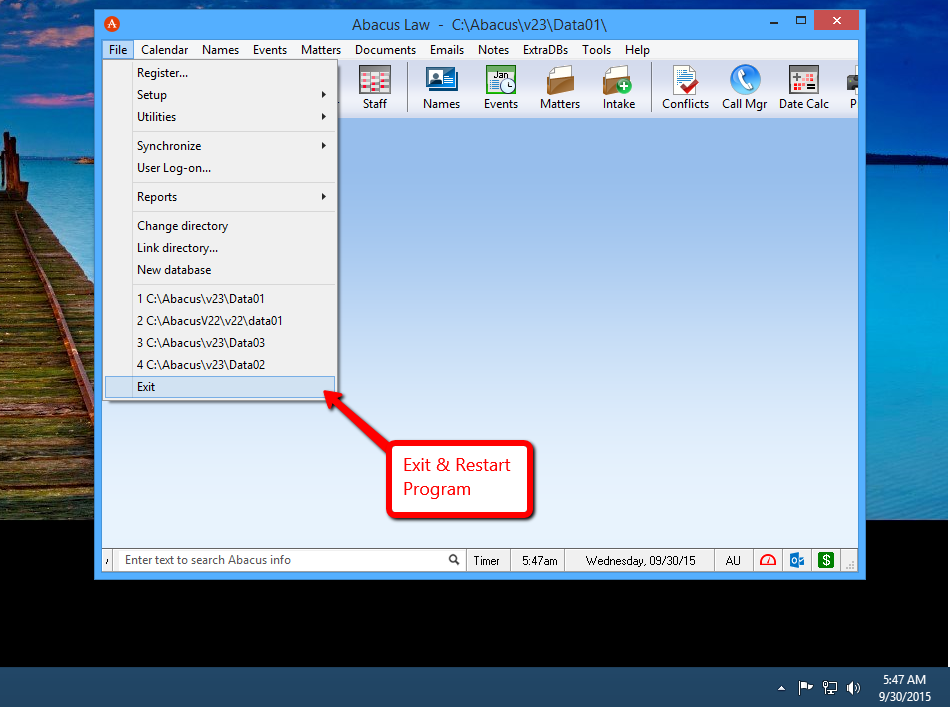 Logging in with the incorrect date will also alter your entries. This will make your date of entries different than what they really are. If this is happening to you log out of Abacus and log back in insuring you have set the login date to the correct time.