If, when you send an email form AbacusLaw (e.g. via the Email button, or emailing a document), the text from the selected quick form is not generated on the email message created in Outlook, check the following: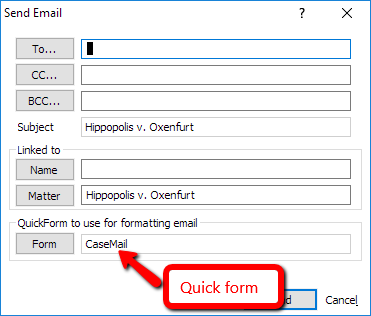 The Abacus Outlook Add-in is installed, enabled, and working
Follow the instructions here: How to Install the Abacus Outlook Add-in.
The default data file in Outlook matches the email address you are sending from
Follow the instructions here, as they are also relevant in this situation: Events Not in Outlook after Successful Sync, or Synced to Wrong Calendar.