Introduction:
This article is intended for users who have a licensed version of Adobe Acrobat and would like assistance getting signed in.

Applies To:
APC Client who have Adobe Licensing.
Procedure:
1. Launch Adobe Acrobat. Click Sign In in the top right. The Sign in page will pop up asking you to sign in to register. Press the blue Sign In button.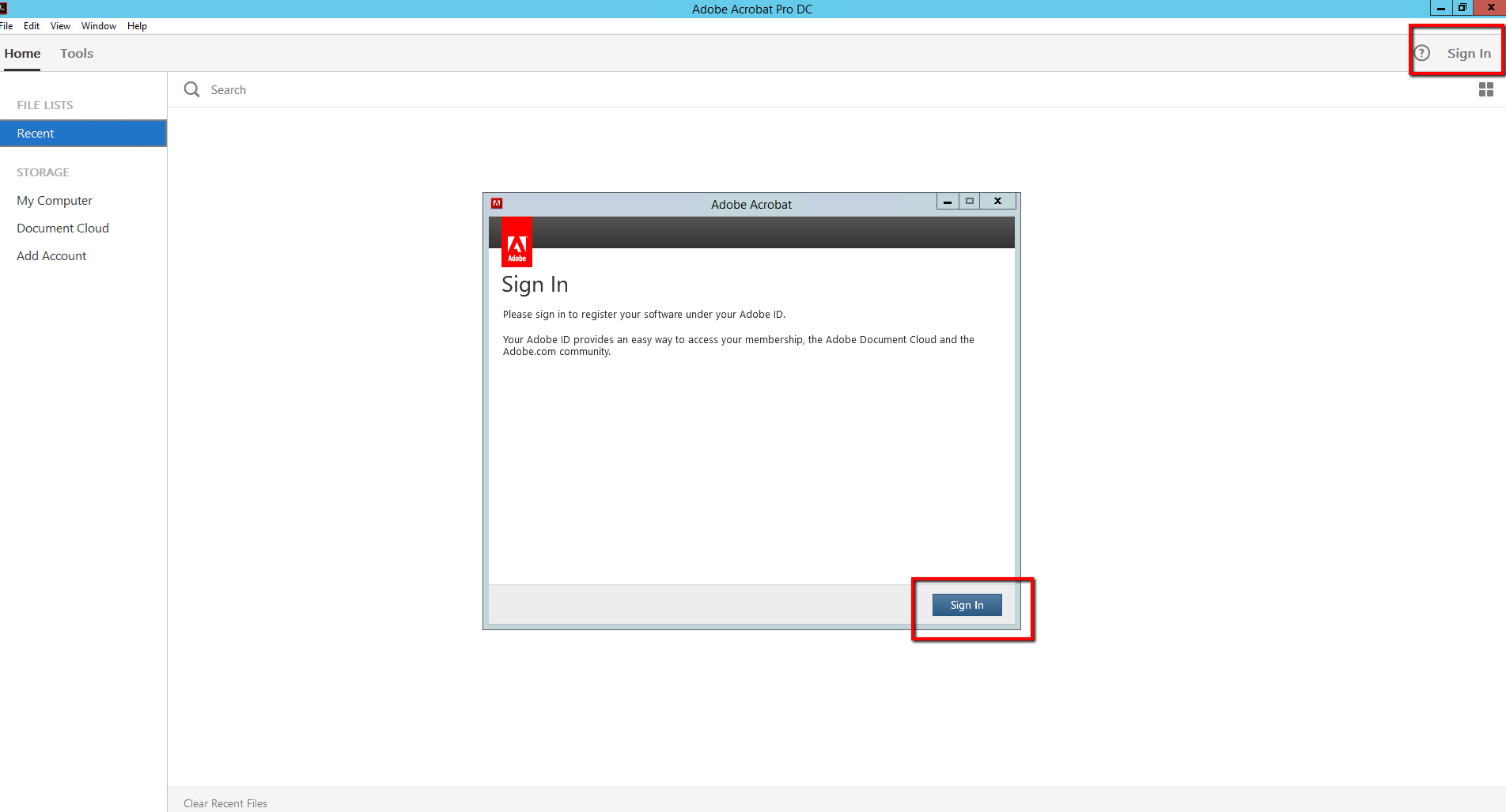 2. Sign In with your Adobe Acrobat credentials. (Please note your licensing with Adobe is not managed by APC. If you need your credentials you will need to speak with your staff member in charge of managing Adobe licensing or contact Adobe directly)