Reference the following guide for instructions on how to reset a Cloud user's login through the Customer Account Portal.
Requirements
The user performing the password reset must be a Portal Admin on the account.
Customer must have an active Abacus Private Cloud or Cloudnine Realtime* subscription.
*Cloudnine Realtime customers must be within the Private Cloud environment.

This feature is not available for Pro customers

, you will need to Contact C9 Support for assistance. If you are unsure what environment you are subscribed to, please Contact Support or your Account Manager.
Steps
1. Log-in to portal.abacusnext.com
2. Navigate to the User Management page. You can get there from either the User Management tab at the top of the Dashboard, or the Your Users button at the bottom right-hand side of the page.

3. Locate the cloud user that needs a password reset and press the lock button under the Options column to the right of their name & e-mail.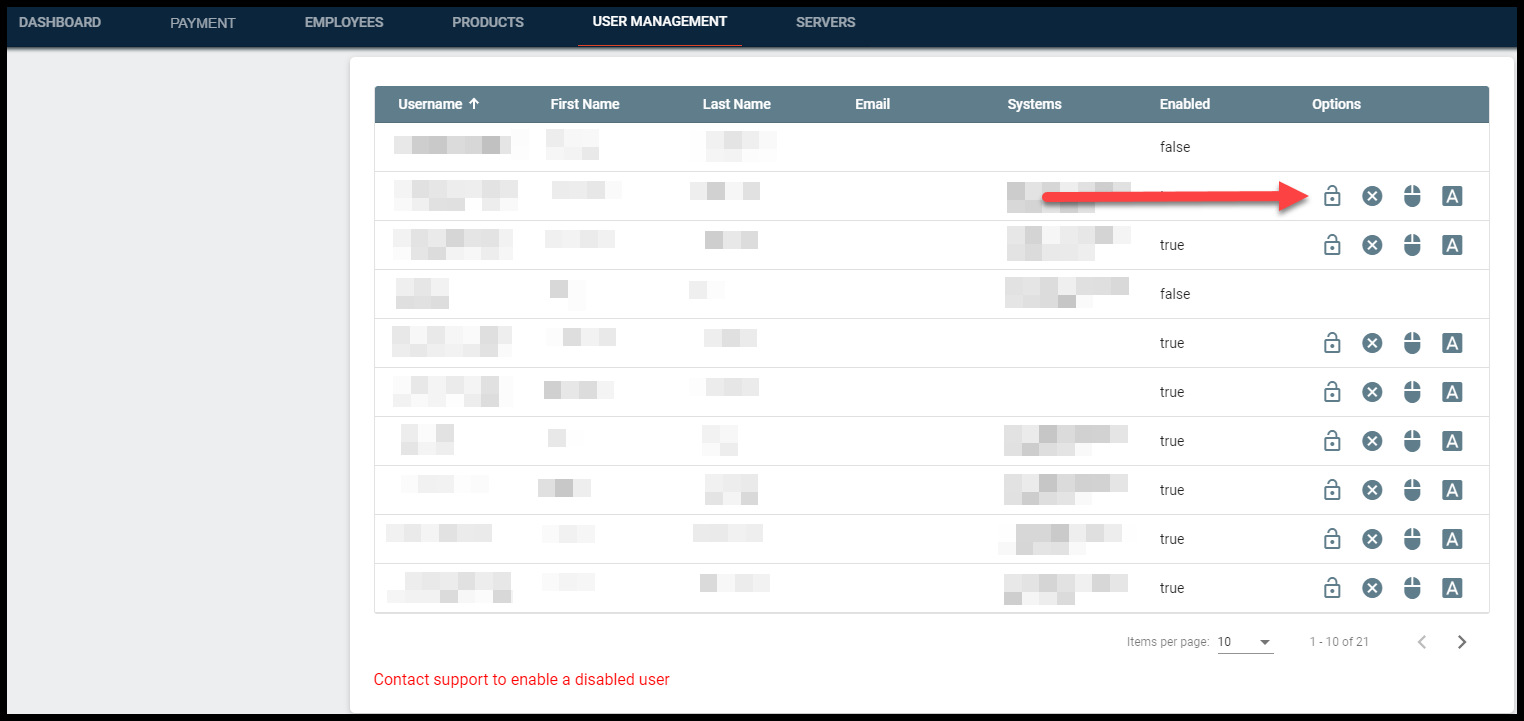 4. Choose the e-mail address that will receive the password reset link.*
NOTE: The e-mail recipient will need to know the Account Number and Cloud Username to complete the reset; this information can be found in both the Dashboard & User Management pages.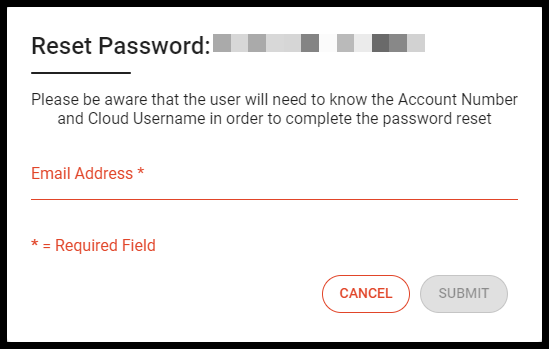 5. Locate the e-mail that was sent and follow the instructions to complete the password reset process.