INTRODUCTION:
The purpose of this article is to guide APC clients on configuring their MFA(Multifactor Authentication) method.
APC requires MFA for all customers as a best practice security measure as covered in our password policy.
APPLIES TO:
APC users getting signed in for the first time.
REQUIREMENTS:
Access to your APC account through O365 credentials.
Solution Steps:
From your app store download the Microsoft Authenticator app

On your computer go to office.com and sign in with the credentials found in the Welcome Kit. Once signed in you will see the following window: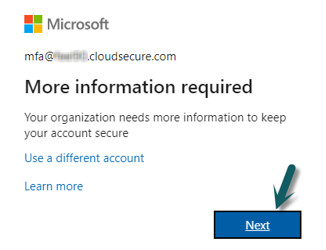 Select Next
The following window will appear: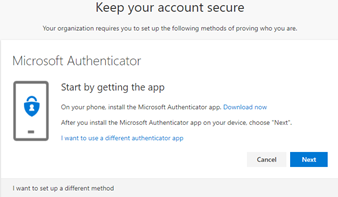 Hit next and you will see a screen with a QR Code, do not hit "NEXT" until you have completed Steps 7 - 9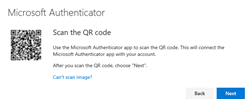 Go to your phone and Open the Microsoft Authenticator App that you just downloaded.

Select the ADD ACCOUNT button. If you do not see it or you already have an account, tap the elliptical on the top right and select "+ Add account"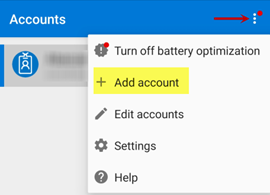 Be sure to select "Work or school account"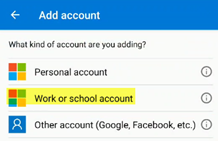 Your camera will open, please scan the QR Code from the page on the Computer. (you may get a notification saying the authenticator is trying to access your phone camera, please allow this).
Focus in on the QR code on the left side of the screen and scan the box that has your QR code.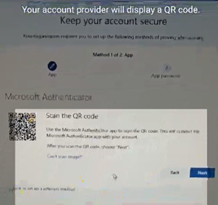 If the account has been added successfully you will see the account show up on your phone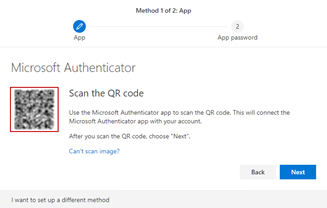 (Ignore the changing number, these will not be used)
Once the account has been successfully added, hit next.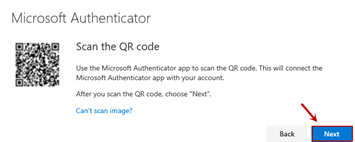 Microsoft will now try to send a notification to your phone.
On your phone, you will the following notification. Select APPROVE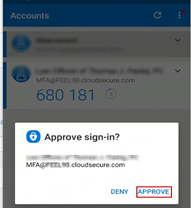 On your computer you should see the following message if it was successful: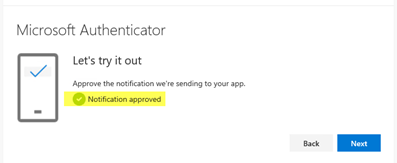 Next to continue.
Here it will ask you to name your application password. Chose any name you would like and hit next.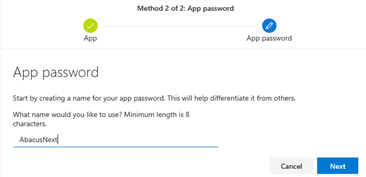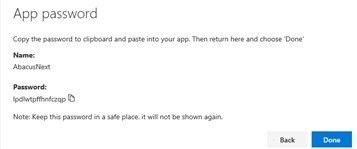 This is a password is for 3rd party application integrations with outlook. Save this password somewhere you can find it later, however you may not need it. Once you have saved your app password hit done.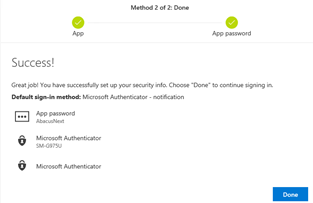 You have now successfully set up your Multifactor Authentication and can access your Abacus Private Cloud Server.