Reference the following guide for instructions on how to edit a contact from the Customer Account Portal.
Requirements
You must be a Portal Manager on the account to edit contacts.
Steps
1. Log-in to portal.abacusnext.com
2. Navigate to the Employees page.

3. Select the contact you would like to edit.

4. Make any edits to the contact you need and press Save when complete.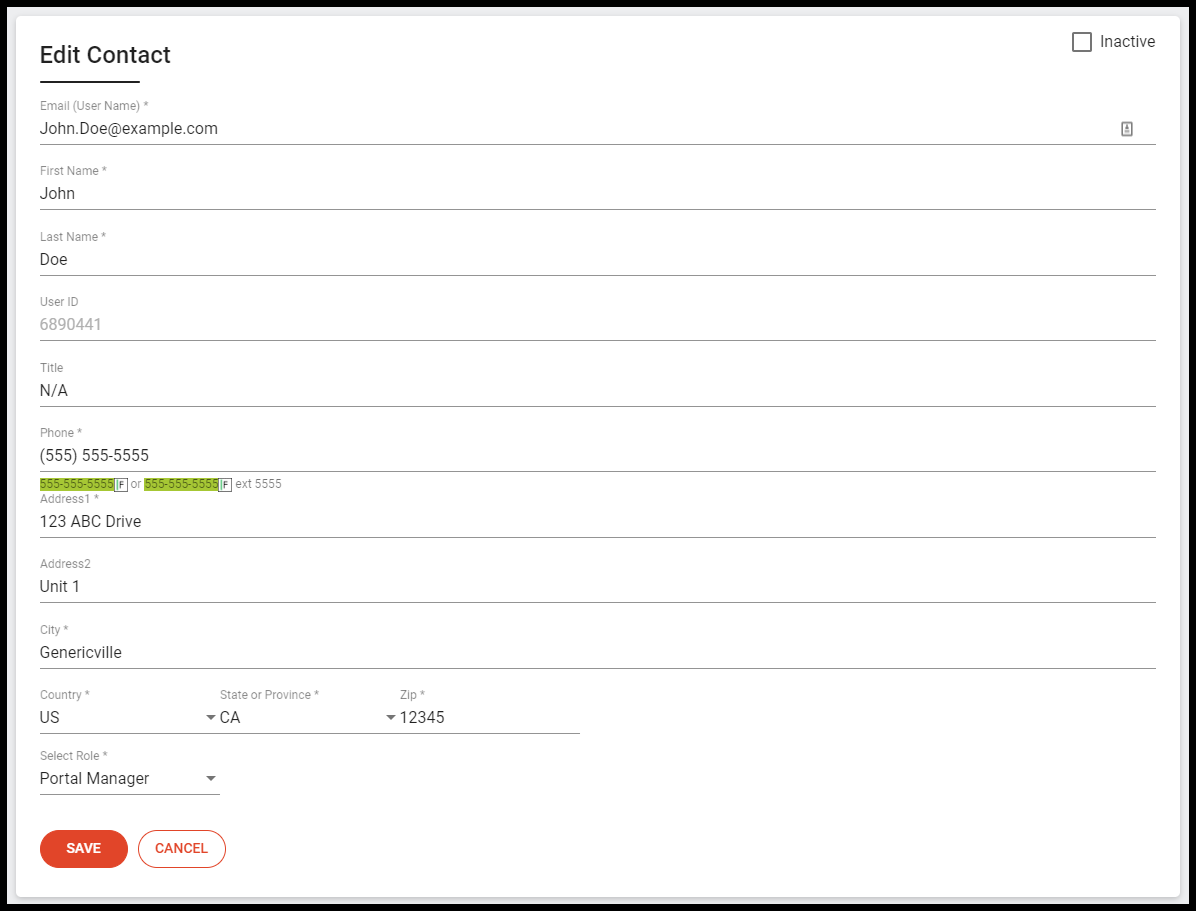 That's it! The contact you edited has been updated. If you require further assistance with this, please contact support.