[For Administrators Only]
You may need to update your credit card details overtime to replace outdated or expired information.
To change your credit card information:
1. Go to Options and click User Management from the left navigation pane to display the User Management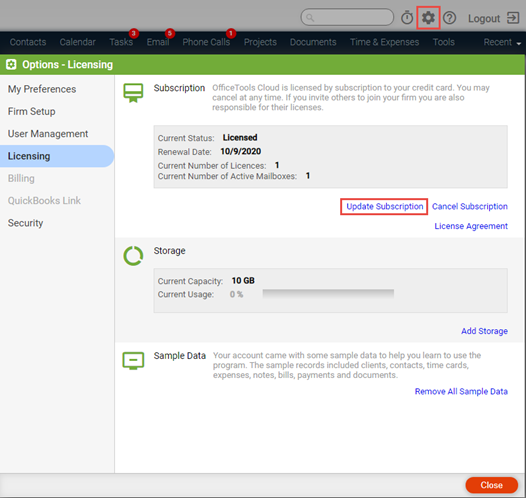 2. Click Update Subscription in the main screen to display the License OfficeTools Cloud
3. Click the License and Subscription Agreement link and read the OfficeTools Cloud Terms of Service.
4. Return to the License OfficeTools Cloud wizard, click the checkbox to confirm that you have read the License and Subscription Agreement and agree to its terms to enable the Next
5. Click Next until you come to the screen containing the details you wish to update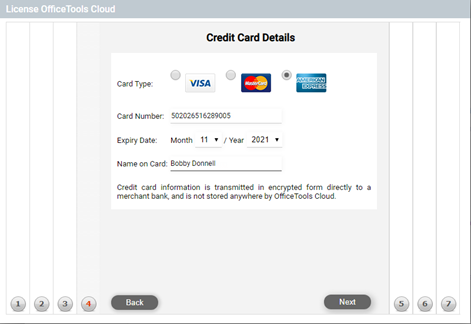 6. Enter the updated details or select an option from the drop-down lists. Click Next and complete any further details as needed.
NOTE: Credit card information is transmitted immediately in encrypted form directly to a merchant bank, and is not stored anywhere by OfficeTools Cloud.
7. On-Screen 6 of the wizard you will receive a Confirmation Click I Agree to complete the updating procedure.