[For Administrators Only]
As the OfficeTools Cloud Administrator you may want to prevent a staff member from accidently deleting a client by denying them permission to do so.
You may also want to enable enhanced security for your firm.
To assign Permissions:
1. Go to Options and click User Management from the left navigation pane to display the User Management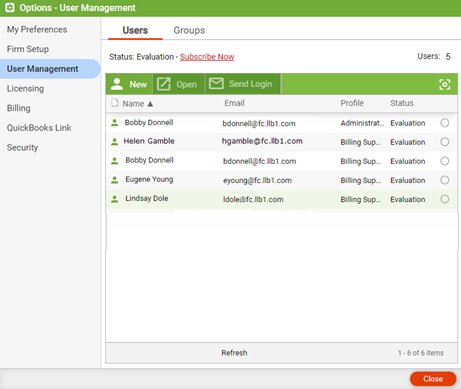 2. Select a user from the list to open their User Profile dialog and click Security/Password under the person icon on the right side to display the Security/Password dialog

3. Uncheck the Permitted to delete clients checkbox in the Permissions section and click Enable Enhanced Security to enable this feature.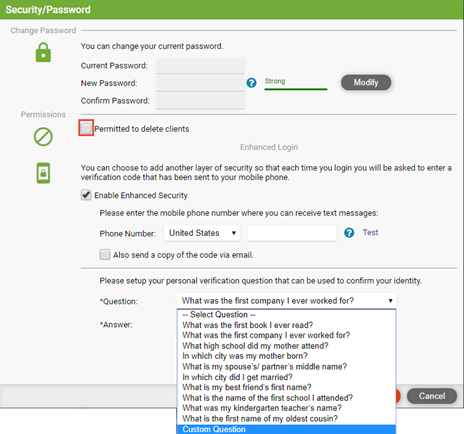 4. Complete the Enhanced Security details:
Enter your Phone Number in the textbox provided.
Check Also send a copy of the code via email if you wish.
Setup your personal verification Question by entering a custom question or selecting one from the drop-down list.
5. Enter your Answer.
6. Click Save & Close.