System Requirements for Office Tools Cloud
It's so simple, the only real requirement is that you have a modern browser.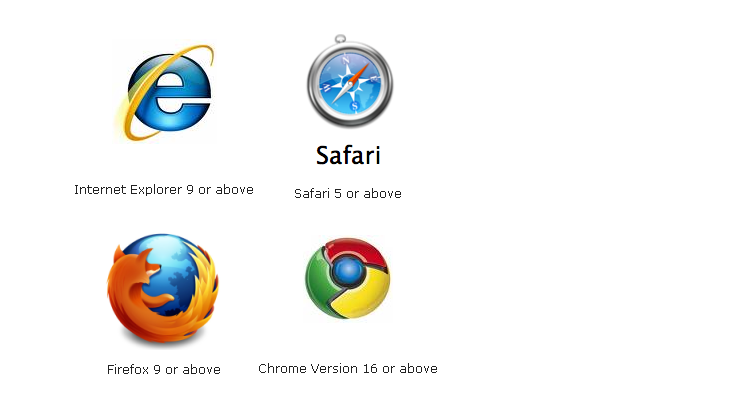 We've tested Office Tools Cloud on all of the latest versions of these browsers using their default settings. Don't have the latest version of your Browser? No problem… these browser upgrades can all be downloaded free of charge.

Office Tools Cloud dynamically resizes itself according to the size of your browser window. So, in theory, it can work on any size screen. Of course, if your device's screen is too small, it may start to get cramped.
If you have your own Exchange server that you want to use with Office Tools, it needs to be version 2007 with SP1 or higher. If your iPhone can connect to it, Office Tools Cloud can.