When you have an inactive staff member, you can hide them and still keep their archived work and information.
1. To hide a staff member, click on Setup>Staff>Information.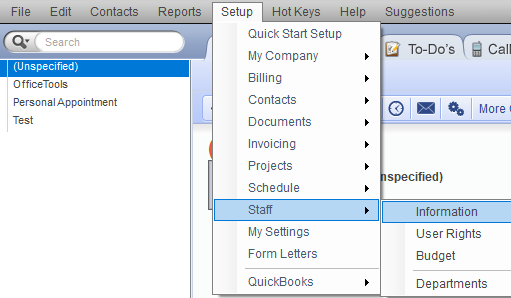 2. Select the Admin tab followed by the trash can button.
(You will need "Admin" User Rights in order to access this area or have somebody in your office who has Admin user rights do this)

3. Select Yes on both prompts.