At the Home screen click Firm Settings in the sidebar Control Panel to display the Firm Settings window.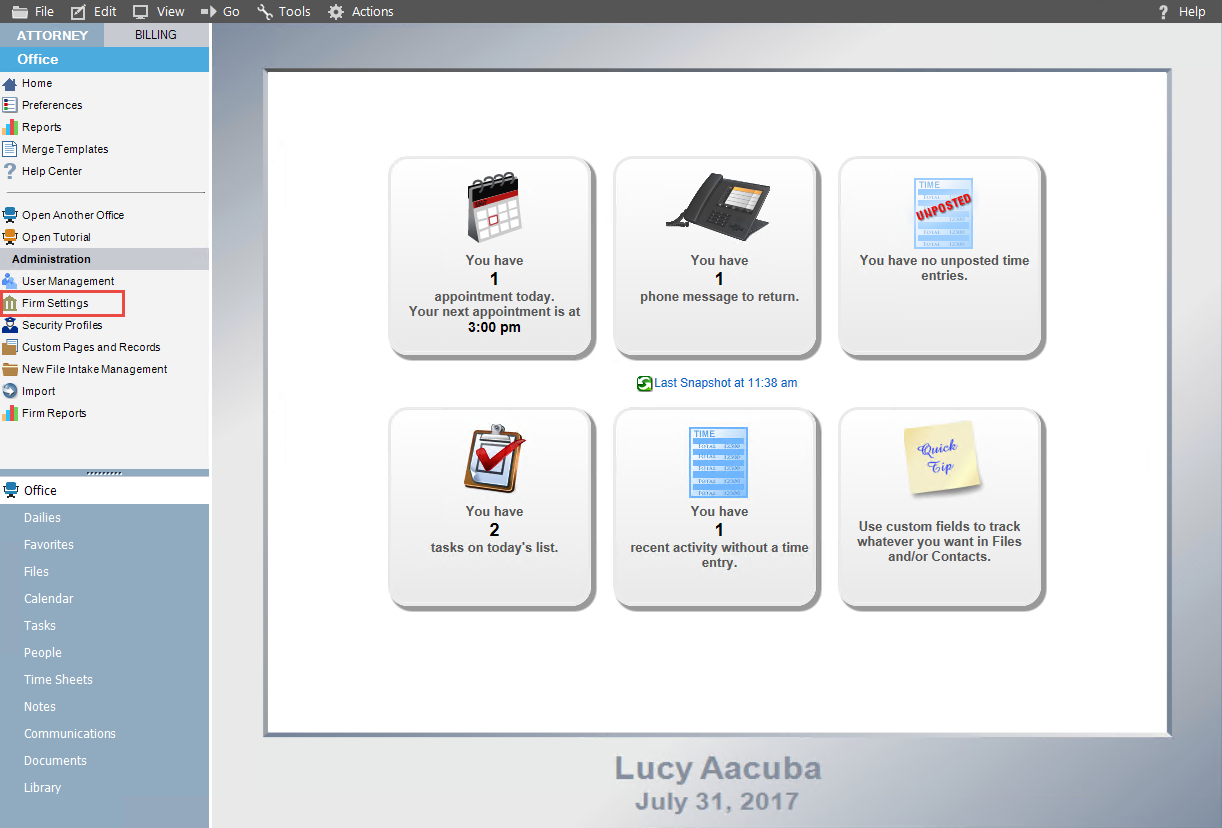 Click Abacus Payment Exchange (APX) under the Billing heading to display the Billing - Abacus Data Exchange (APX) screen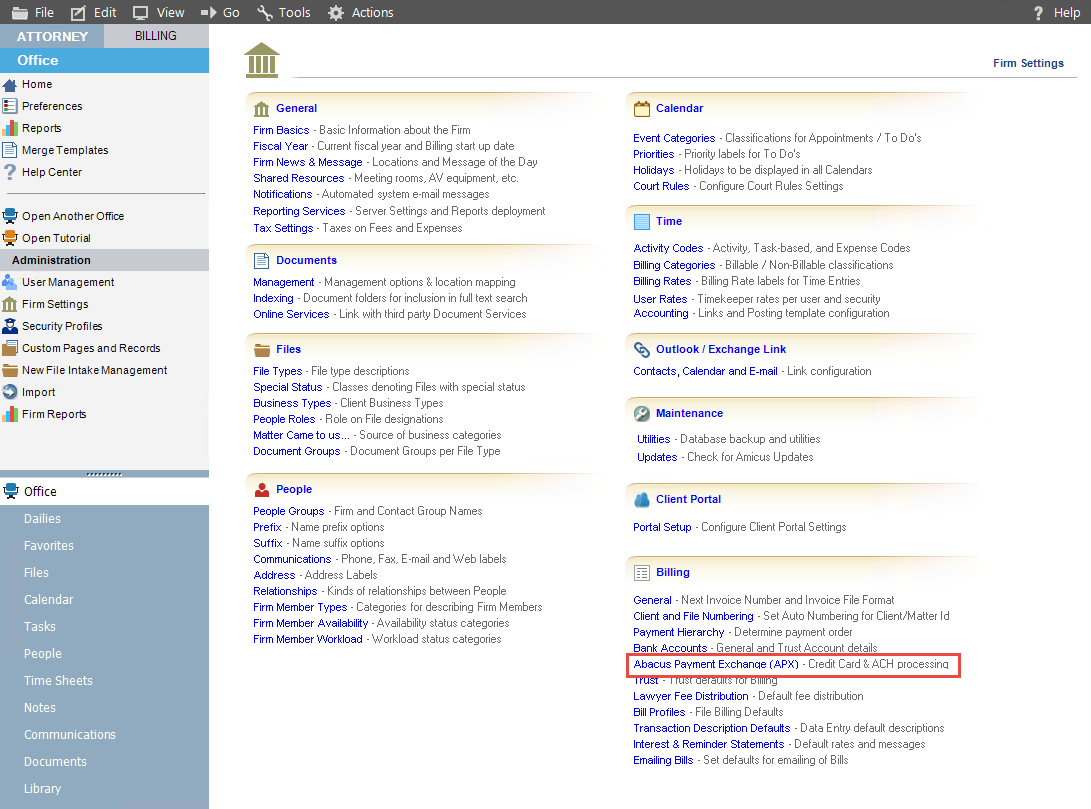 Click the Learn More / Enroll button to display the first screen of the Onboarding wizard.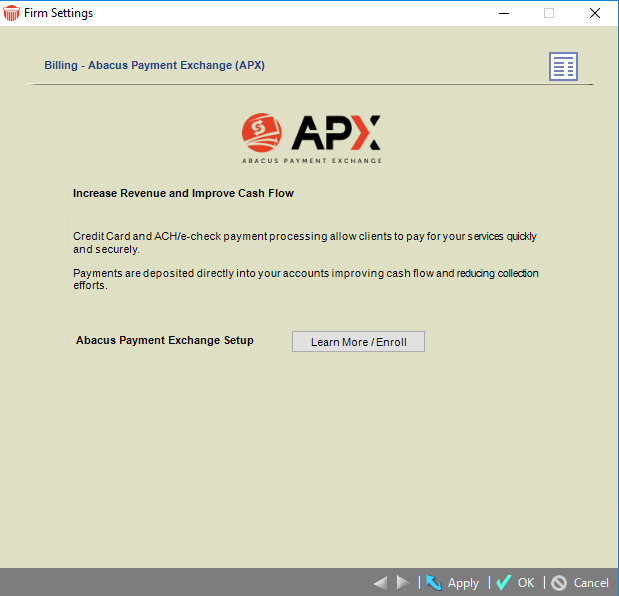 Click LEARN MORE to learn more about Amicus Attorney or click GET STARTED to begin the Onboarding process.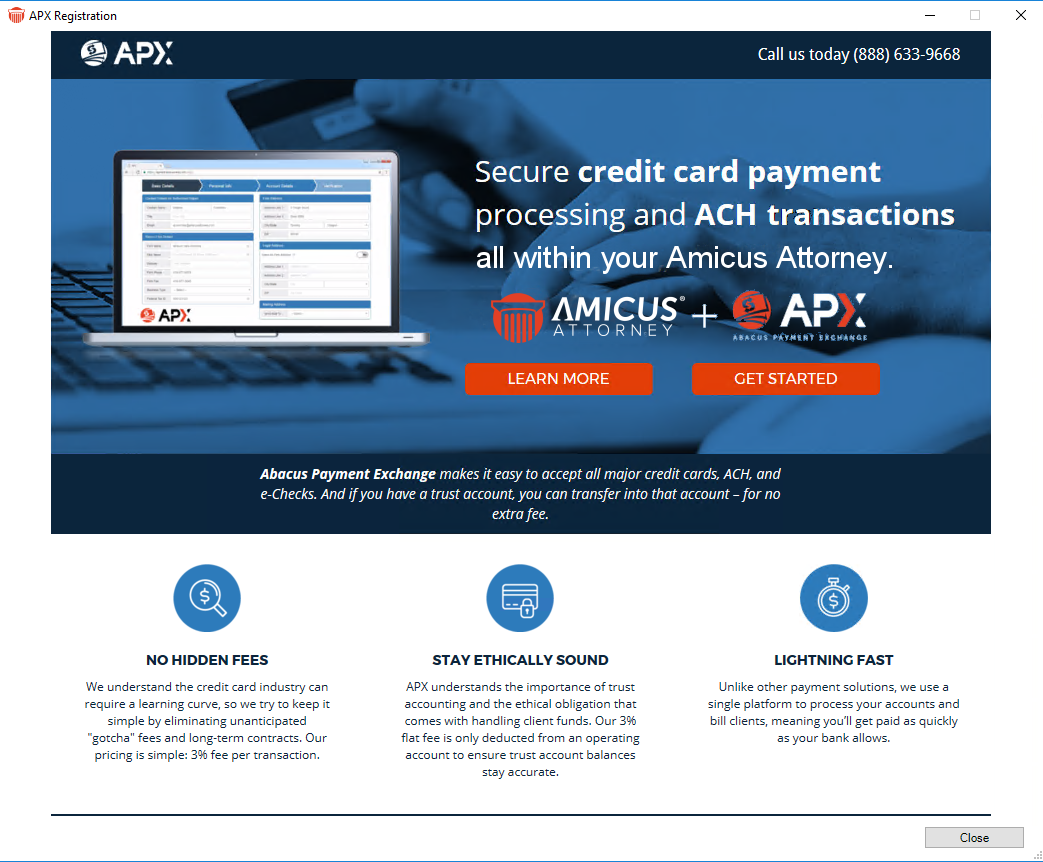 Most of the fields in the Onboarding wizard are populated with information retrieved from the client's contact card. Click in the fields to edit or enter new information.
Click Next to move on to the next screen.
Click Submit to display the Business Owner/Officer Information dialog box. Use the scrollbars on the right-hand side to scroll through the screens. Click Continue on the last screen to display the Terms & Conditions. Click I Agree to complete the process.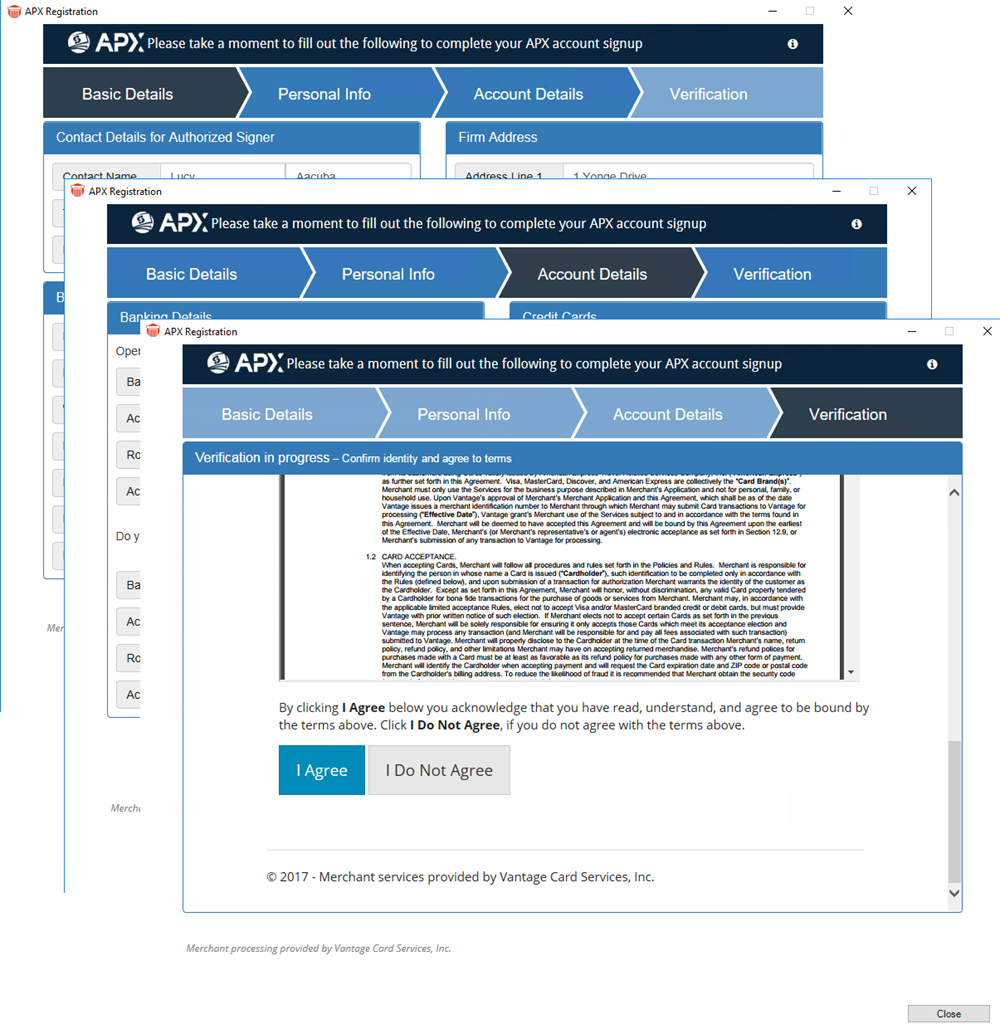 A Verification in progress screen displays. Click Close at the bottom of the screen to return to the Billing - Abacus Payment Exchange (APX) screen.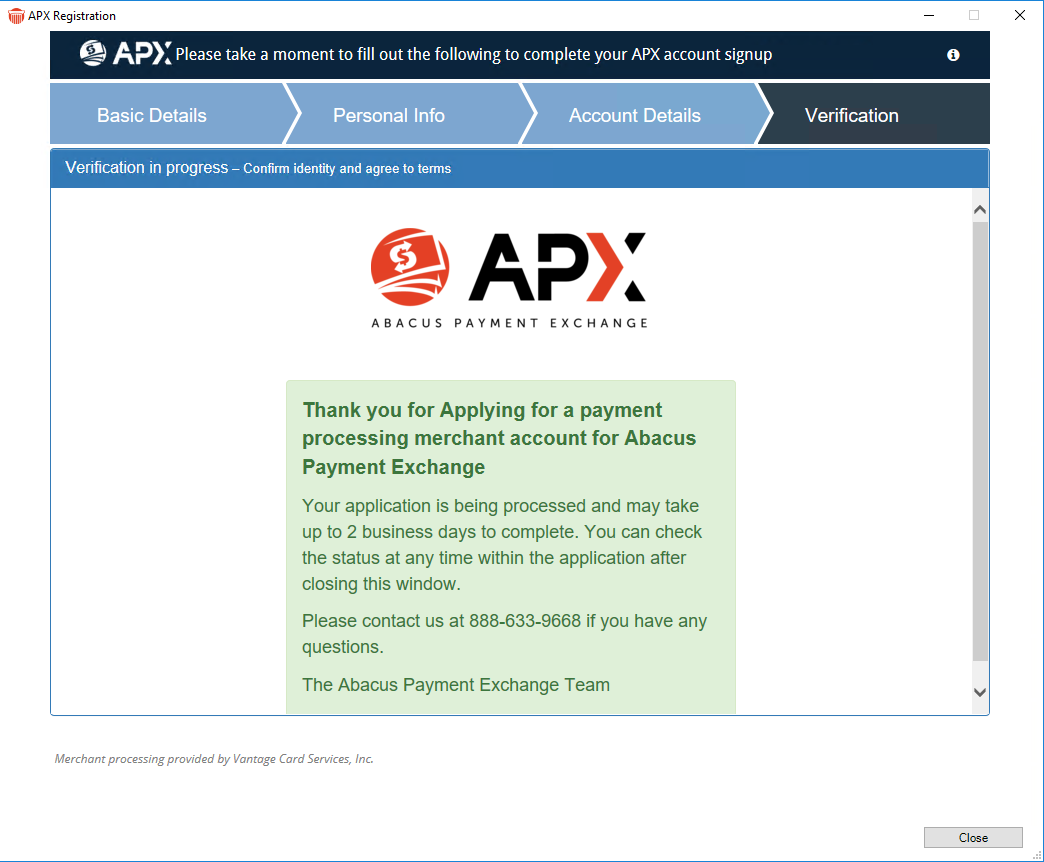 Click OK to complete the process and return to the Firm Settings screen.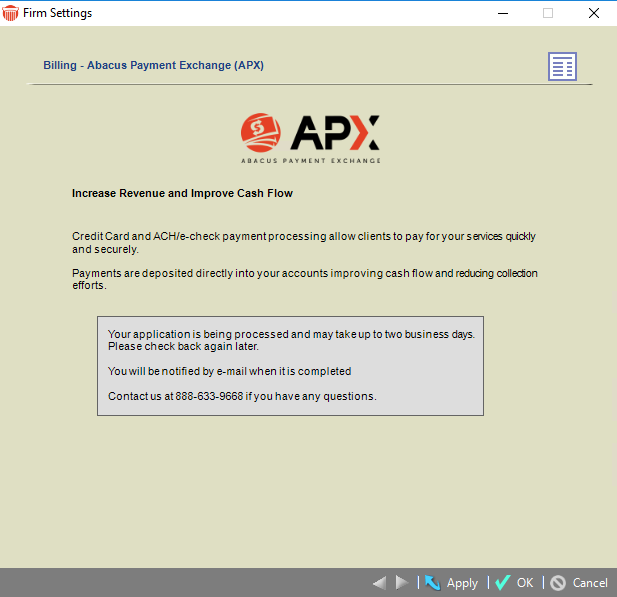 You will receive Email Notification Approval. This may take up to 2 business days