To make a payment in Amicus Attorney you must have access to the Billing side of Amicus Attorney.
1. Click the BILLING tab at the top of the left Control Panel on the Home window to display the Navigator window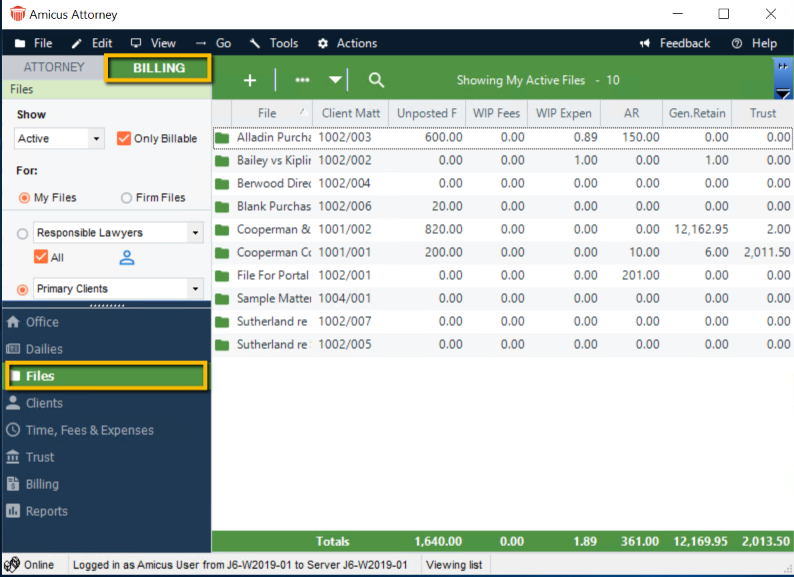 2. Click the Files module in the left Control Panel of the Navigator window to display the Files Index.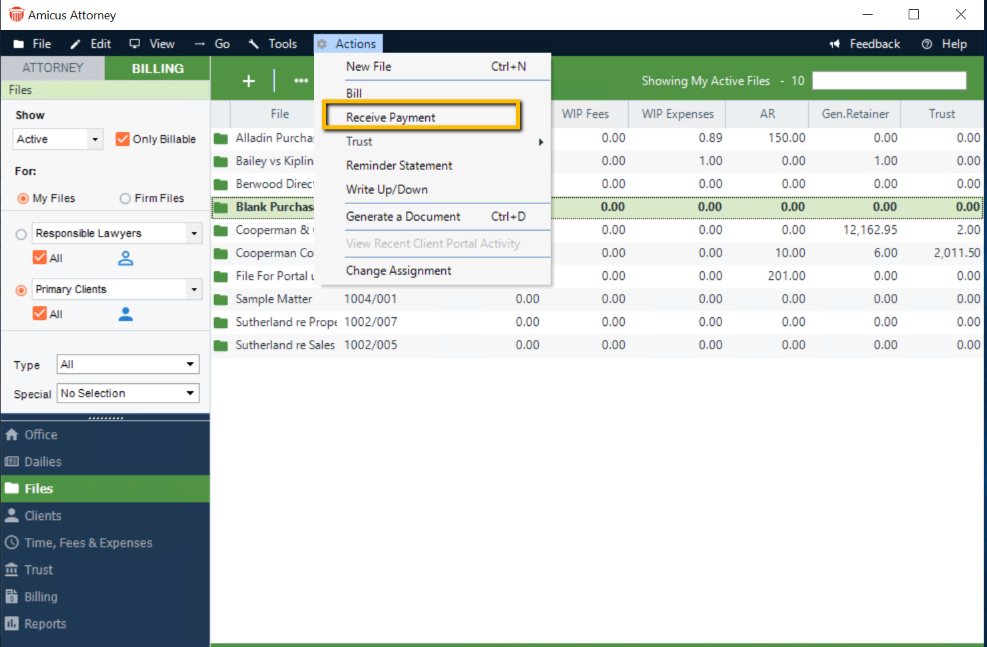 3. Click the Transaction button at the top of the screen and select Receive Payment to display the Receive Payment dialog.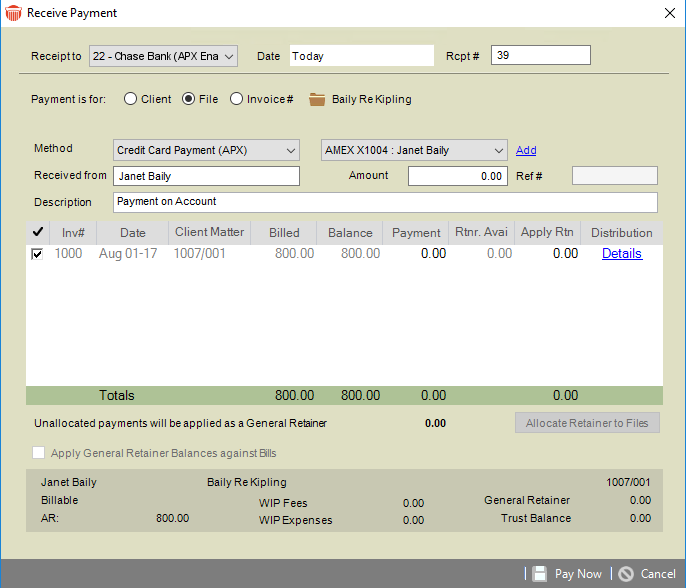 Select a payment Method from one of the following options in the pull-down menu: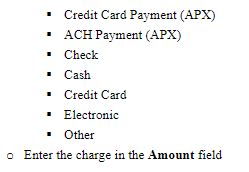 4. Complete all other fields by entering information or selecting from the pull-down menus. Some of the fields may be populated with information retrieved from the client card. Click Pay Now to display the following prompt: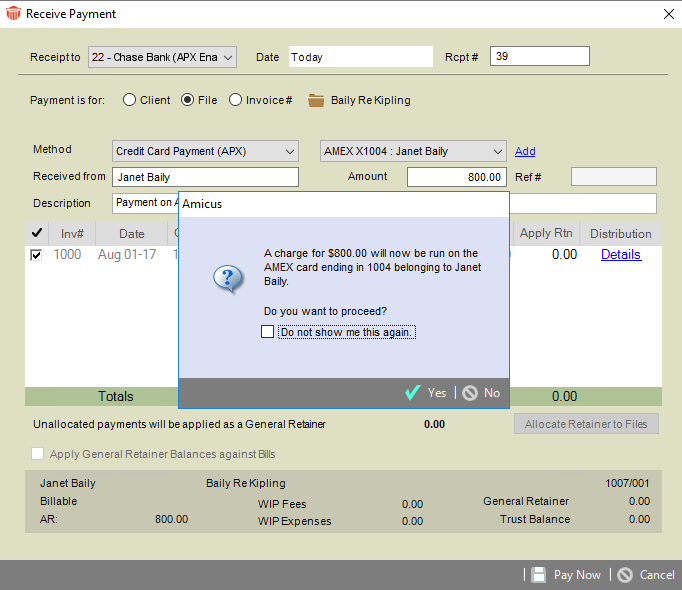 5. Click Yes if you would like to proceed with the transaction. A Payment Processed prompt displays with a Confirmation #.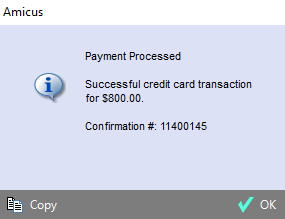 Click Copy to copy the content to the clipboard or click OK to return to the Receive Payment dialog box.
If the credit card process was unsuccessful a prompt displays notifying you of the reason. If the problem continues, please contact technical support for assistance with the Transaction ID. Click OK.
* An Expired card cannot be processed *
6. If Print client receipts for banks accounts is set, a Print Receipt prompt displays. Click OK to print the receipt.
7. Click Cancel to return to the Files Index.