Form letters are a standardized letter that is created for frequently occurring items. OfficeTools by CARET has three types of form letters: contact letters that send out per contact, project letters that send out per project and appointment letters per appointment.
1. To create a form letter navigate to SETUP>FORM LETTERS.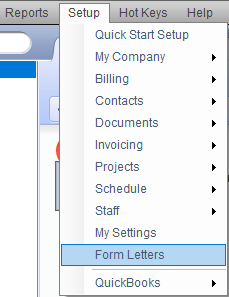 2. Select the form letter type you would like to send out via the type dropdown.

3. Click the + button to add a new letter.
4. Give the form letter a name under Title.

5. Create and format the email under the Body section.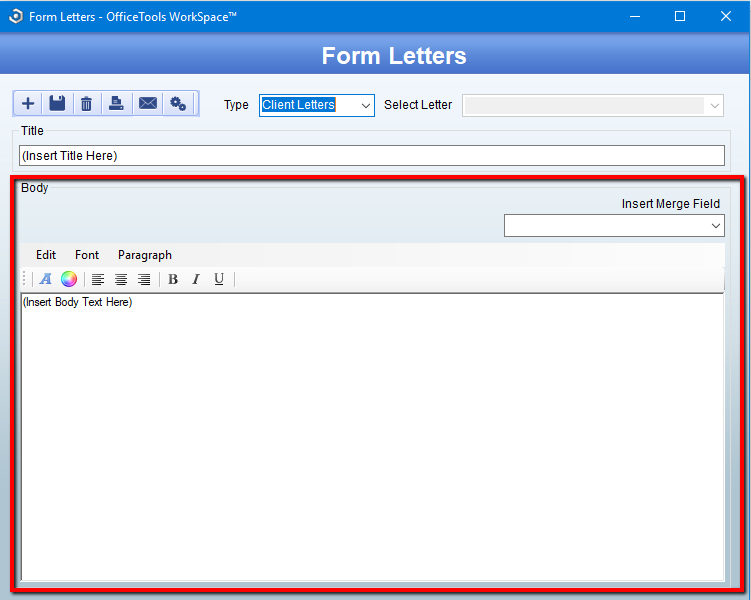 Please note that the Merge Field drop-down allows you to add items from the Contact Tab that will personalize each form letter to the client.
8. Select the Save button once you have finished, it will then re-direct you to the form letters window where you can filter, preview and send out form letters.