Once you create your offices and set them up you will want to assign your contacts to their corresponding offices.
1. Navigate to SETUP> CONTACTS> ASSIGN OFFICE IDS.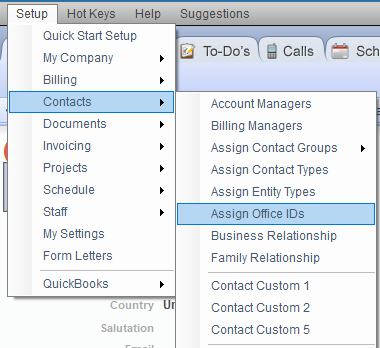 2. From this window select the office you would like to associate the contacts to.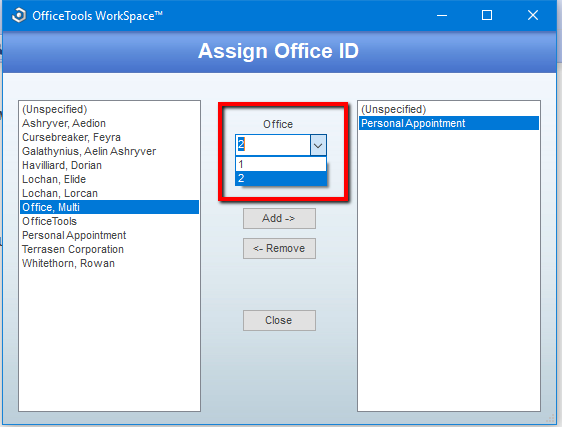 3. Highlight the contacts and press add to move them to the right so that they are associated with the office selected.