INTRODUCTION:
To ensure the security of your Abacus Core Cloud environment, AbacusNext employs location-based filtering to help prevent unauthorized access from malicious actors located in foreign countries. As a result, an additional layer of security is required to access your ACC environment when traveling abroad. This feature is called Out of Country Access (OOC).
To establish Out of Country Access, ACC users traveling outside North America must follow the instructions outlined in this document to setup a secure Virtual Private Network (VPN) connection to their ACC environment. The VPN creates an encrypted tunnel for traffic between your device and ACC servers, so your data remains protected no matter where you are in the world. For Windows devices, our ACC engineers have selected Sophos as our VPN software of choice.
APPLIES TO:
ACC Clients using a Windows device and traveling outside North America that wish to connect to their ACC environment.
REQUIREMENTS:
Windows 7, 8, 8.1, or 10 (if you're using a Mac OS device, click (

HERE

)

Broadband internet connection with minimum speeds of 1Mbps/1Mbps

The absence of networking filtering hardware/software that prohibits HTTPS and SSL VPN traffic

This may include some public WiFi networks, like coffee shops.
PROCEDURE:
1. Open a web browser and go to https://ooc.cloudsecure.com
2. Log in to the Sophos User Portal with your ACC user credentials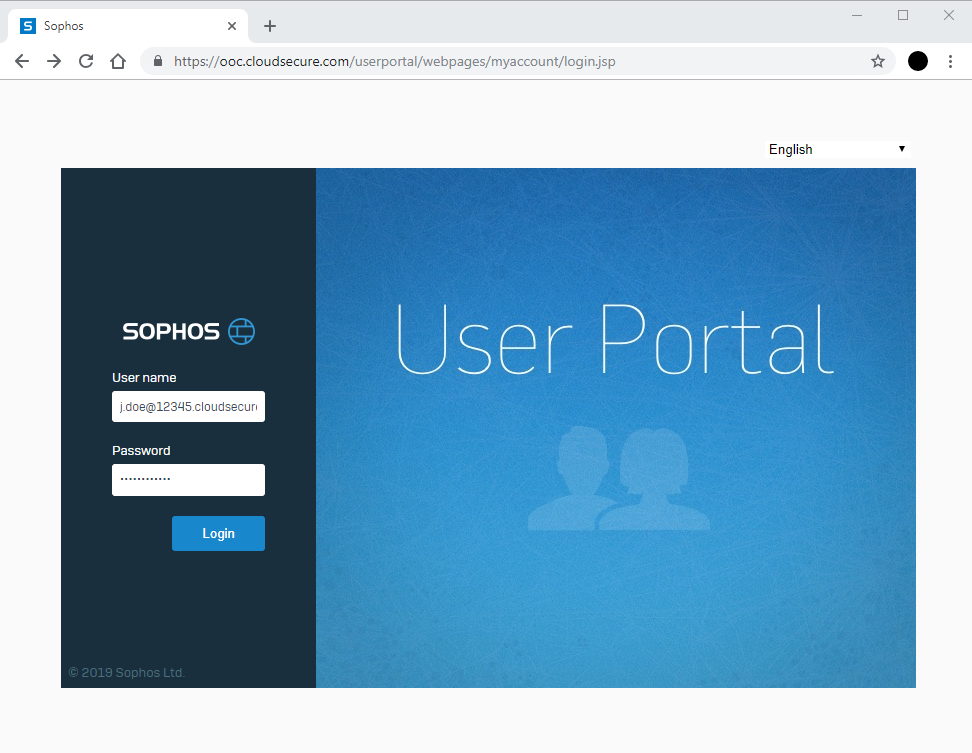 3. Select "SSL VPN" from the menu on the left-hand side, then click the "Download Client and Configuration for Windows" option in the center of the page. This will initiate the download of the installation file for the VPN software.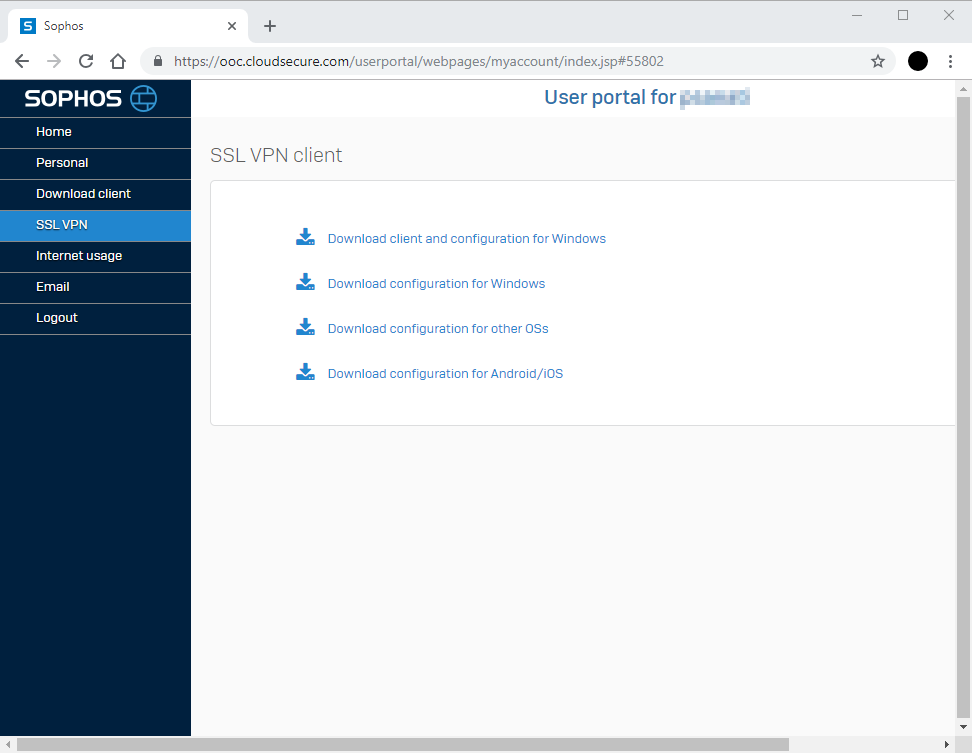 4. After downloading the file, double-click to run the installer for Sophos SSL VPN Client. Follow the prompts to complete the installation.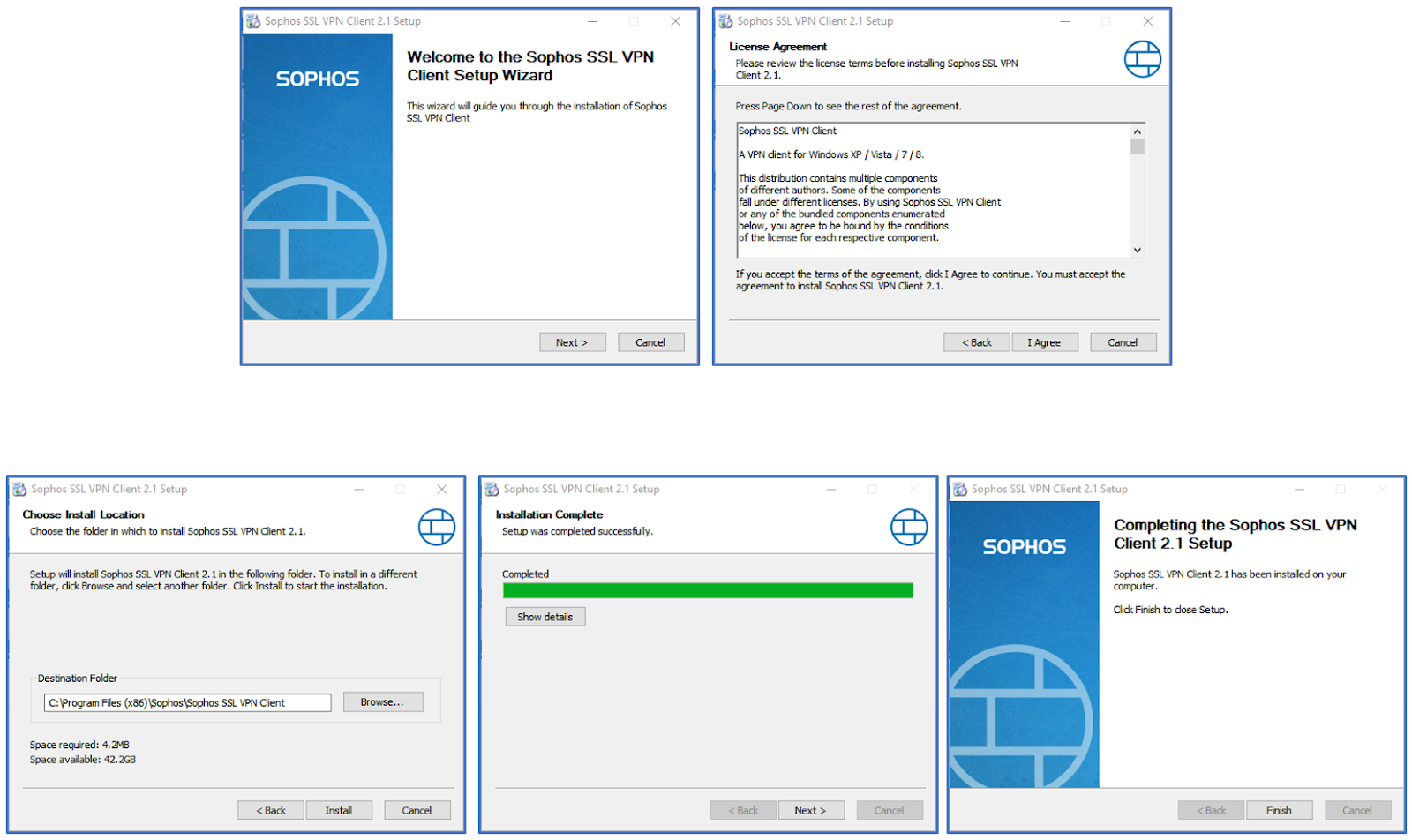 5. After installation is complete, locate the SSL-VPN Client icon (it looks like a traffic signal) in your system tray, located in the bottom right-hand corner of your desktop, next to the date and time.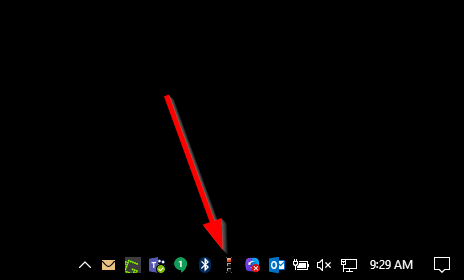 6. Right-click on the traffic signal and select Connect.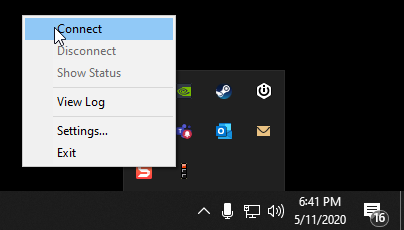 7. Login with your ACC credentials to establish VPN connection.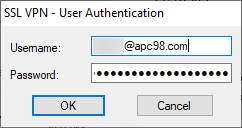 8. Once connected, the traffic signal icon will turn green, indicating the VPN is now active.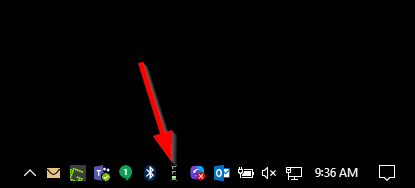 9. You can now connect to and use your ACC environment as you normally would.
IMPORTANT NOTE: After you've established Out of Country Access to your ACC environment for the first time, subsequent connections do not require you to repeat steps 1 – 4 of this guide (the installation of the VPN software). Subsequent connections only require you to repeat steps 5 – 9.
If you experience any issues, or if you have any questions about Out of Country Access, please create a support ticket by logging into your AbacusNext Account Portal.