1. Go to Firm Settings and select Emailing Bills under the Billing section to display the Billing - Emailing Bills dialog.
2. Select the Cover Email format under the APX URL Format tab.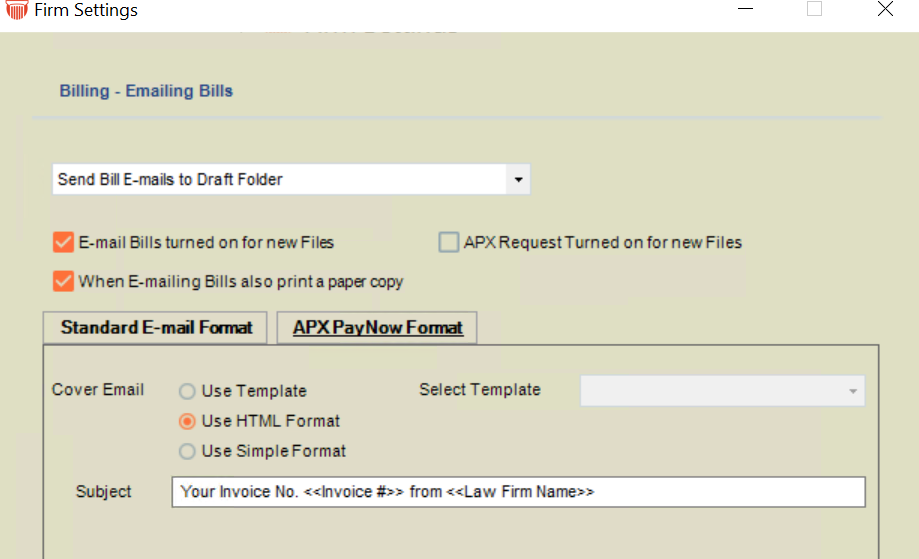 Note: Check that the template defined in the Firm Settings for APX-URL Format has the URL variable included. If the URL is missing and you continue the client receives a standard e-mail without the Pay Now request.