Resetting the Outlook Contact & Calendar link requires action by individual firm members only. Nothing is required of the firm administrator.
Log into Amicus
Open Preferences via the main navigation on the left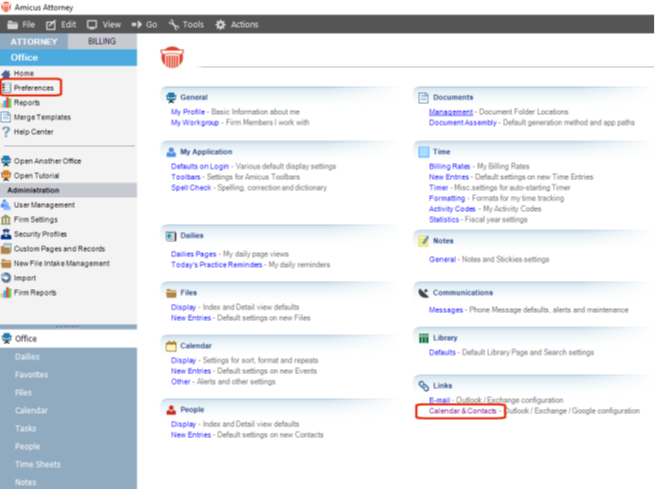 Select "Contact & Calendar" under the "Links" heading to display the following: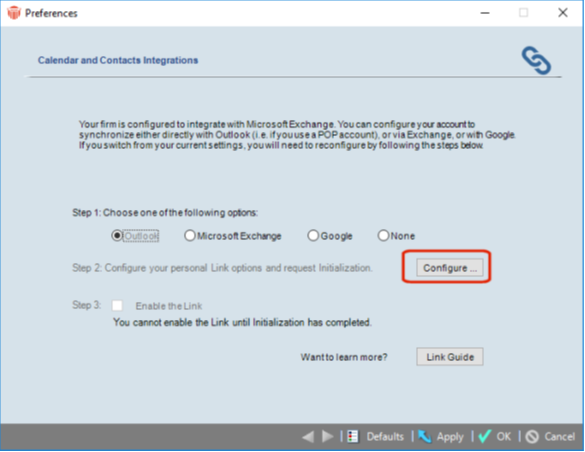 Click "Configure" to display the following window:
Select "Reset" to begin the process.
In the window that appears, check the following settings:
Select "Yes" under the "Do you wish to Reset the Link now?"
To limit the number of items that need to be reset, enable the check box for "On Reset do not synchronize Appointments dated before". Then select a date prior to when you applied the recent update.
Check the box to "Re-initialize in one direction only" and select "From Outlook to Amicus".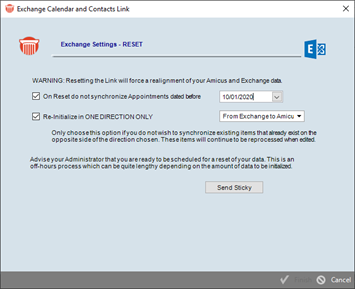 Click "Finish" to complete the process.