In order to change your company name within OfficeTools you must first fully fill out and submit the name change form attached at the bottom of this article to your sales representative.
Once your name change form has been submitted to your sales representative please allow for at least 24 to 48 hours for the form to be processed through our systems before making the following changes below in the system.
Note: You will need to have System Admin or System Setup> My Company Info user rights within OfficeTools in order to make the following changes.
1. To change the company name within OfficeTools, navigate to SETUP> MY COMPANY> INFORMATION AND SETTINGS.
2. Select the ellipses (...) next to the account number and enter your updated company name.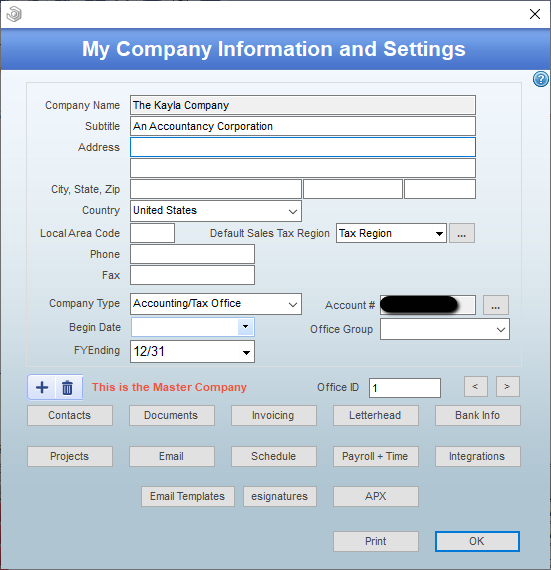 3. Select Yes on the next window that appears.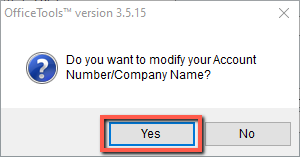 4. From the next window edit the Company Name field.
Note: This must match exactly what you submitted on the name change form.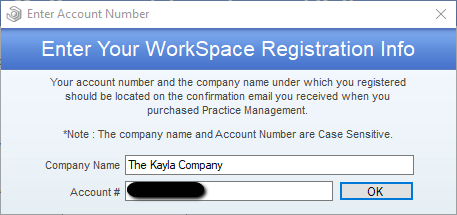 5. Select OK. You should then receive the following message. Press OK on this window to restart OfficeTools.

If you receive an error after pressing OK in step 5, please contact support with the error stated.