The error stating "Schedule Sync: X appointments will be deleted from OfficeTools. Are you sure you want to continue?" usually occurs when Outlook Sync cannot communicate properly with the calendar you had selected in Outlook to sync from, this can be from a Windows update, Microsoft Office update, any reconfiguration of settings on the calendar in Outlook, etc.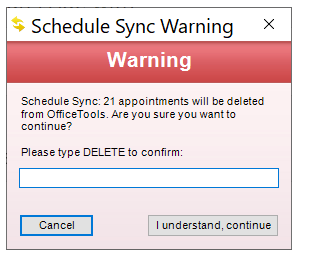 In order to resolve the issue, you will want to confirm your Outlook Sync settings are pointing to the right calendar folder and reset the settings links.
1. Once the error appears press cancel on the dialog box, and go to the control panel of Outlook Sync, you can get to this by going to the hidden icons and right-clicking on the Outlook Sync icon.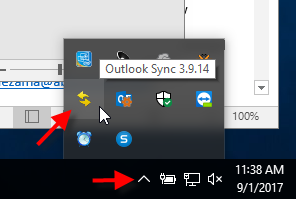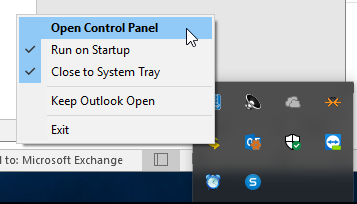 2. Once the Control Panel for Outlook Sync opens select the options button next to the schedule.


3. From the new window ensure that it is pointing to the correct calendar folder, and all settings including date and the allow Outlook are set the way you wish.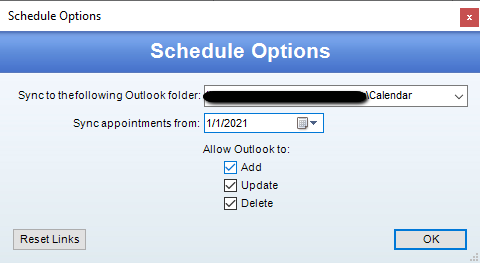 4. Select the Reset Links button.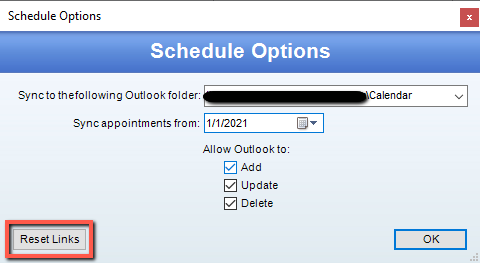 5. Press ok on the reset link window.



6. Finally, press ok on the remaining Outlook Sync windows. This should successfully relink the folder selected.