If your firm is linked and you are changing the domain name, you must reset your Exchange syncs in the main firm settings and then for all your users.
1. On the server log into Amicus as an Amicus administrator
2. Access Firm Settings ->Outlook Exchange Link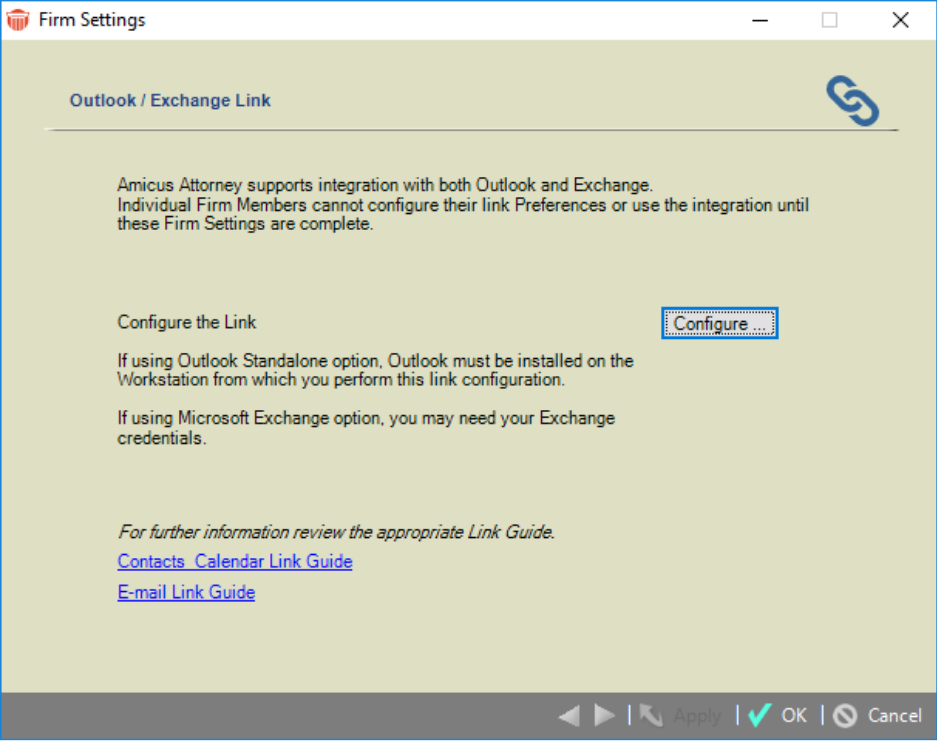 3. Select Test Connection
The test connection should fail. On the following window please update the email address and the other relevant exchange information and Test Connection.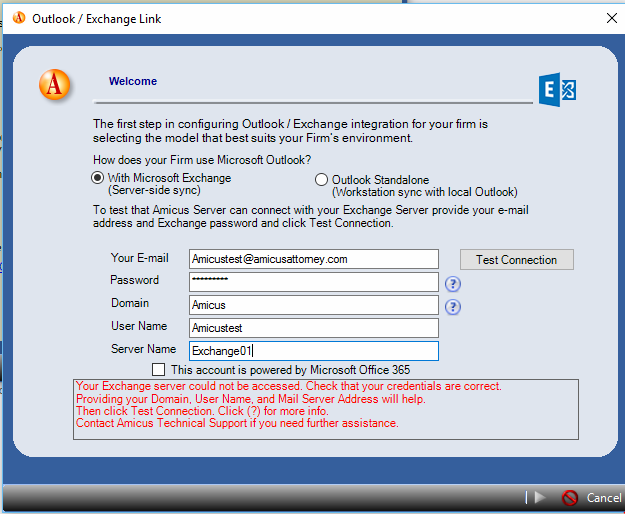 4. Once successful, go through the rest of the Wizard until you select Close\Finish
5. Each of your users will need to have their links reset (Email\Calendar & Contacts). This should be performed at their local workstations.
Note: If users are syncing with People (Contacts) it is advisable to set the People sync to No for the reset. Once the calendar re-sync has been completed and a confirmation sticky received after the reset, the People can be set back to Yes. This significantly decreases the time it will take for each user.