Introduction
The purpose of this article is to guide you on the steps you will need to take in order to uninstall the Sophos SSL VPN Client from your Windows system.
Requirements
Windows 8 or higher
Solution Steps
1. Click the Start button and type "add" in the Search bar
2. In the list that appears, select Add or remove programs

3. Find the Sophos SSL VPN Client on the list of programs

4. Click on the Sophos SSL VPN Client 2.1 button and select Uninstall

5. If this message is displayed, please select Yes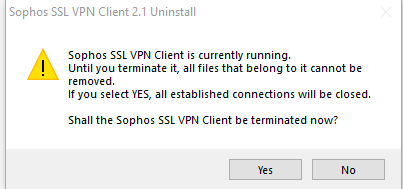 6. Click Uninstall from the next window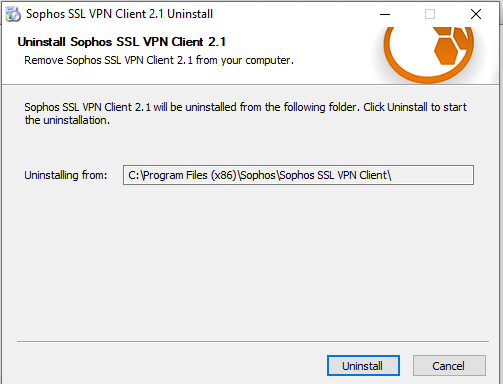 7. Click Next once the uninstall shows as completed: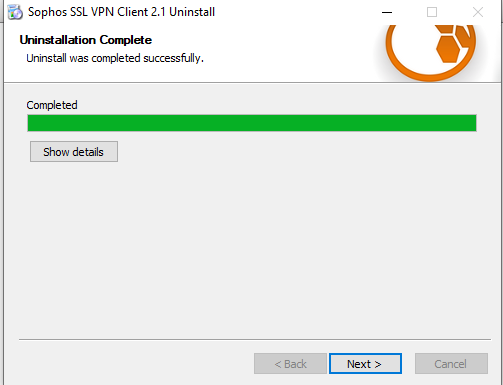 8. Click Finish to exit the uninstaller: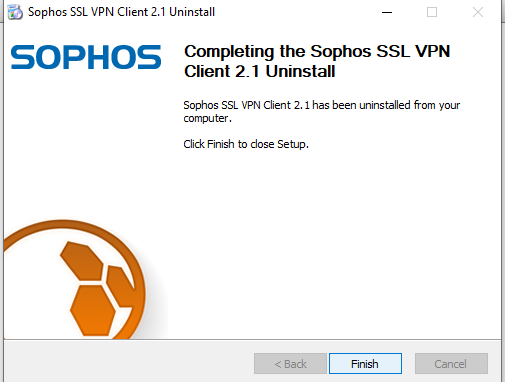 9. Restart your computer to finish the uninstall.