---
If your exchange password has changed you will need to update your Amicus Exchange preferences in order to continue to receive your email\contacts & calendar. If your firm has a password policy please note the password will have to be updated in Amicus as well.
How to re-set your Exchange password within Amicus
1
Access Amicus
2
Select Preferences on the top left
3
Under Links -> select Email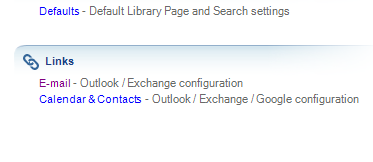 4
Click Step One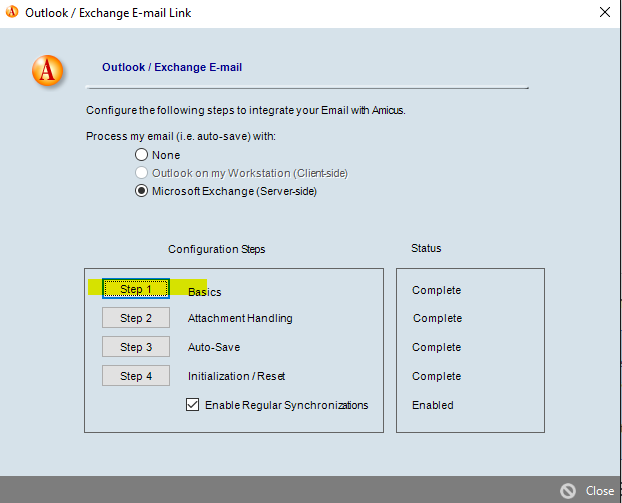 5
Add in your new Exchange password and click Test Connection.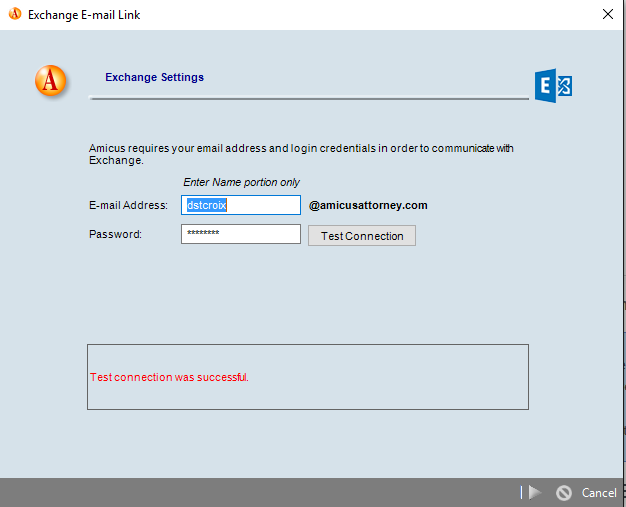 6
Once the connection has tested successfully select the next arrow until you get to Finish.
7
Access Links -> Calendar & Contacts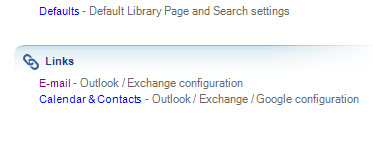 8
Click on the Configure option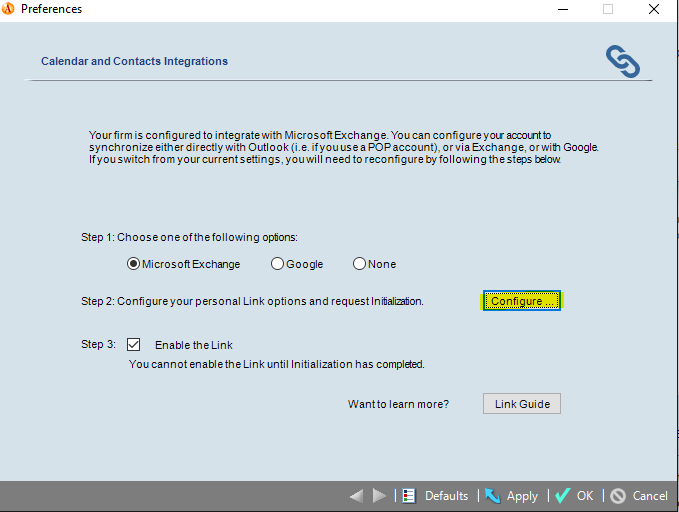 9
Select Step One and then Test Connection.
10
Select the next arrow until you get to Finish
An Amicus Administrator will need to update the Exchange password in Firm Settings. Each of your users will need to complete both steps (if linked with email and calendar& contacts)
Update the Firm Settings with the new password.
1
Log in as an Amicus Administrator.
2
Access Firm Settings – Outlook\ Exchange Link

3
Select Contacts, Calendar and Email
4
Select Configure
5
Put int he Exchange password that corresponds to the email address here
6
Select Test Connection.
7
Follow the arrows next until you get to Finish.
That's it!
Note: If you use Amicus with Office365 Exchange and MFA (Multi Factored Authentication) you do not need to do this.