---
Enabling Amicus Anywhere Access
This is not the same as granting Client Portal Access
1
Access Amicus as an Amicus Administrator
2
Select the Office tab on the left
3
Select User Management under the Administration tab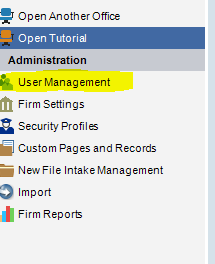 4
Open the user profile of the user you wish to grant access to by double clicking their name
5
Select the New tab by Communications and add in the user's email address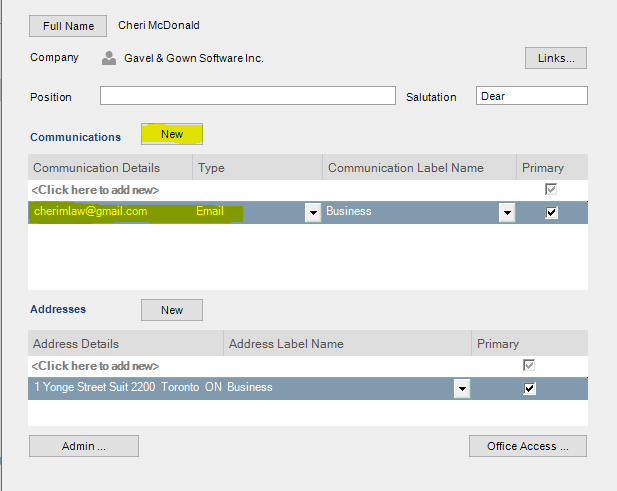 6
Click Save
7
Check the Anywhere check box by their name in User Management
8
say OK to the message that appears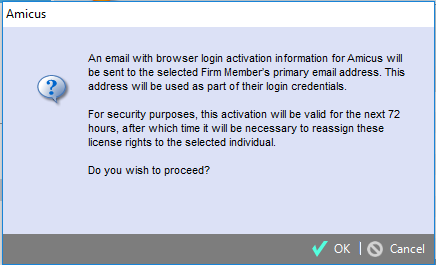 9
Have the user check their Outlook\Email for an email with a link to the Anywhere Activation.
Please ensure to check Junk\Spam if not in main inbox.
10
Once the activation link is selected log in with your email address as your user name and your password is the same one you use to access your Amicus desktop office.