After setting up your offices you will want to associate staff members to their corresponding offices.
An OfficeTools Admin will have to set up the staff within OfficeTools.
1. Navigate to SETUP> STAFF> INFORMATION.
2. From this window, you will want to select the Office ID that the staff member works in.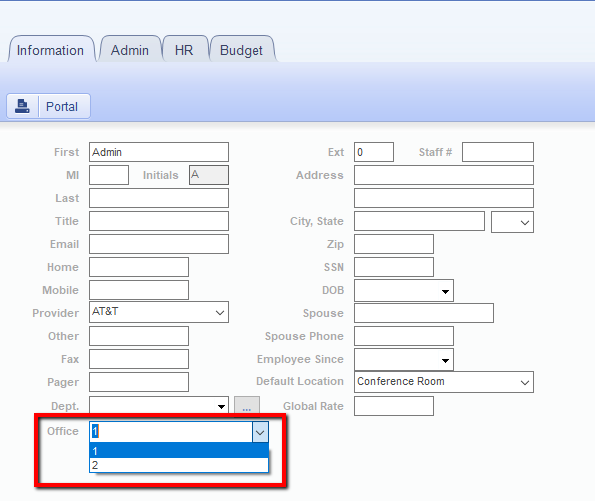 3. After selecting the Office ID the staff is associated with you will want to navigate to the user rights section. You can do this by selecting the Admin Tab and then the user rights section.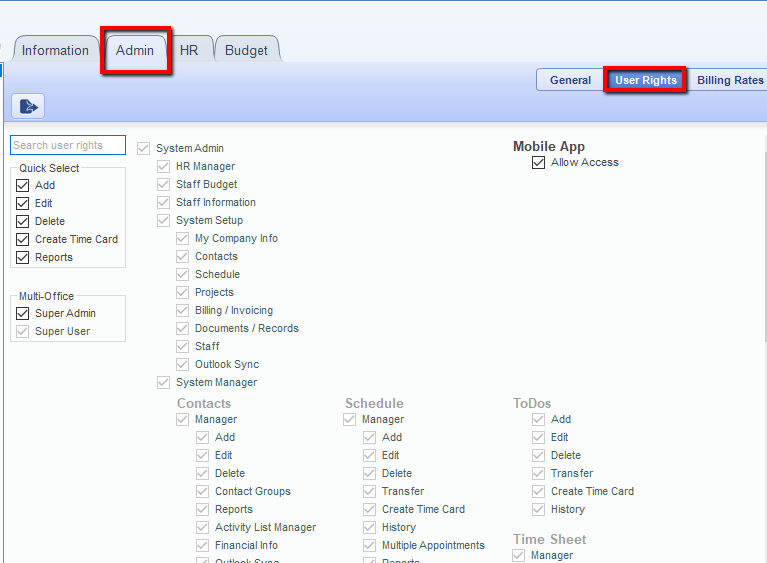 4. There are two user rights that are added with Multi-Office: Super Admin and Super User. Super Admin gives System Admin privileges to the staff member for every office. Super User is a staff member that can see all offices, but maintains their user rights. If you wish the staff member to only see the office and contacts they are associated to leave this section unchecked.