As the Portal Manager, Account User or User, you can update your password, reset the multi-factor authentication, and edit your profile information as needed. This article will guide you through the process of updating your user information.
Applies To
All Customer Account Portal Roles that need to update their own Password or Re-setup their Multi-Factor Authentication.
Requirements
Must know current email (user name) & password to login to your AbacusNext Customer Account Portal.
Procedure
Login to Customer Account Portal then enter your credentials:
Email (User Name) and Password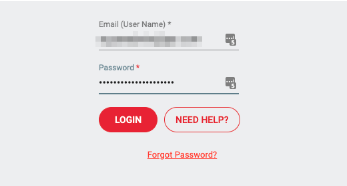 Click on Your Name at the top right to get into your Profile Information screen with your profile information. In this example you would select the name that is pixelated for security purposes.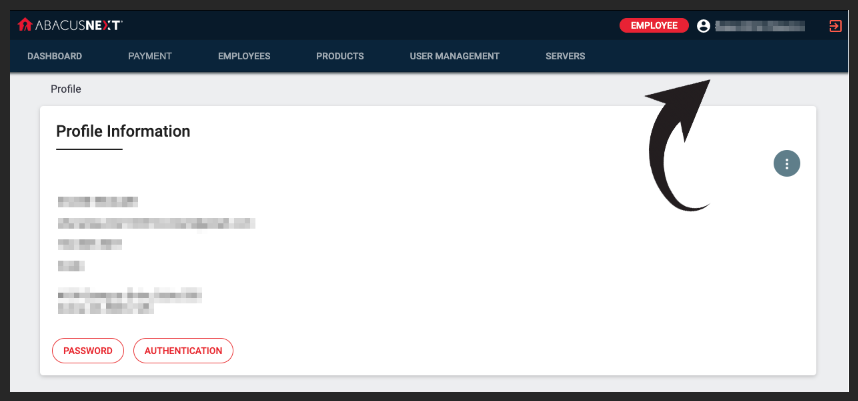 Click on the Password button to go update the password. The Update Password screen will open.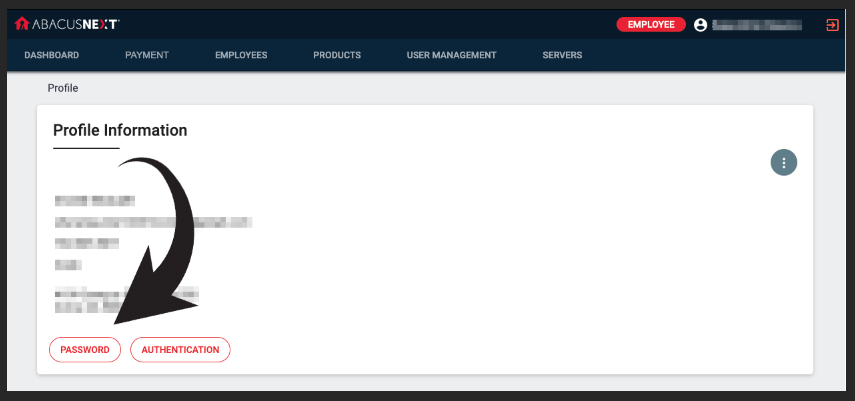 Enter a New Password and confirm. Click Save to save the new password.

Click on the Authentication button to go reset the multi-factor authentication.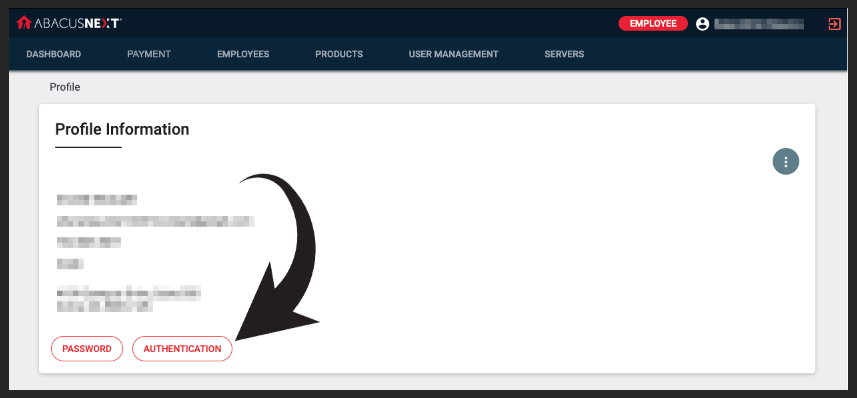 Check the Enable Two Factor Authentication checkbox.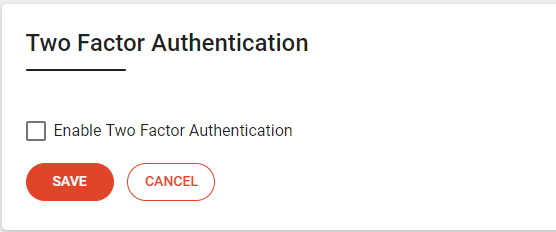 A QR Code will populate on the screen.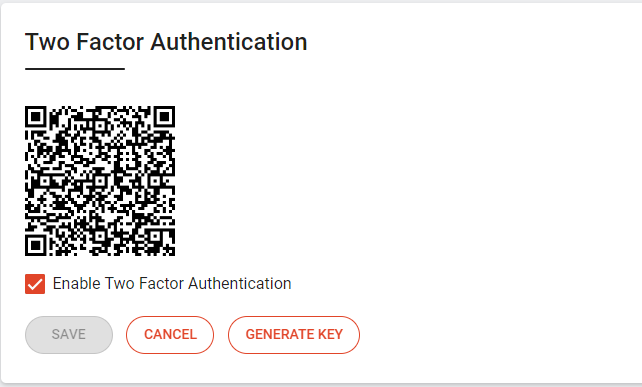 Select Generate Key and follow the instructions.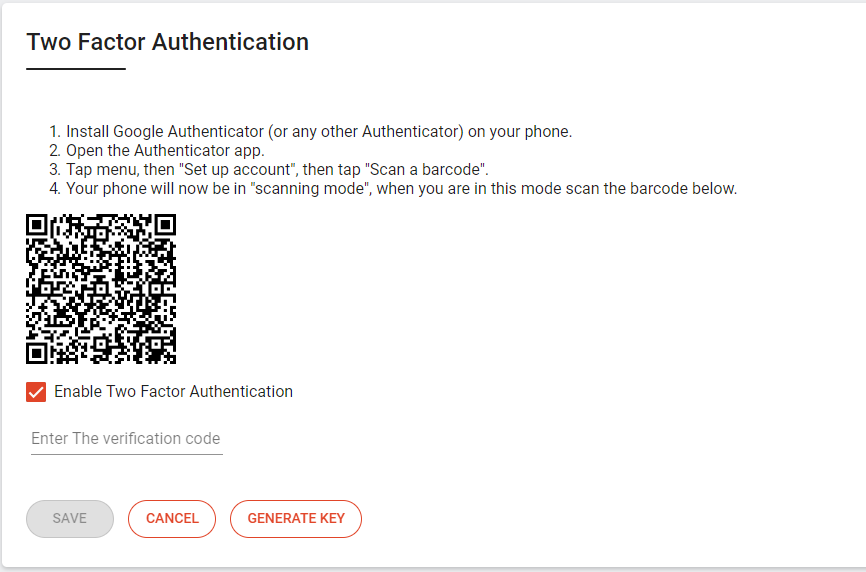 Enter the Verification Code and click Save. This will complete the reset of your multi-factor authentication.