Deposit slips can be created for payments entered for a client directly from within OfficeTools. The following user guide describes the initial setup and creation of deposit slips.
Please note: Before printing deposit slips, banking information must be setup.
1. Setup Banking Information, go to: Setup> My Company> Information & Settings> Bank Info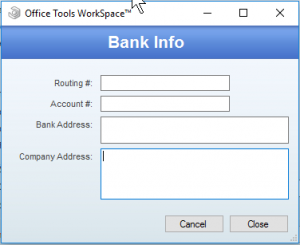 Fill out the Bank Info window with your companies Routing Number, Account Number, Bank Address, and Company Address.
2. Check the Deposit box on a Payment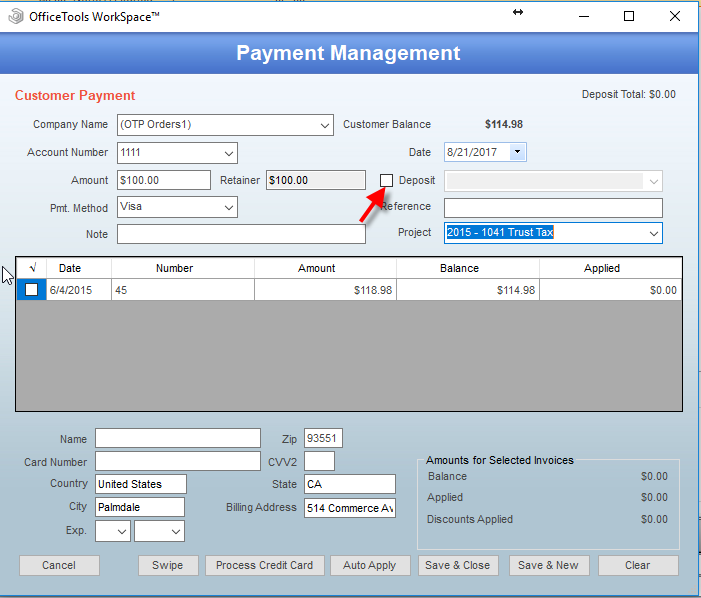 3. Click Save and Close on the Payment Management window
After clicking Save & Close, OfficeTools will ask "Do you want to print the deposit slip now?".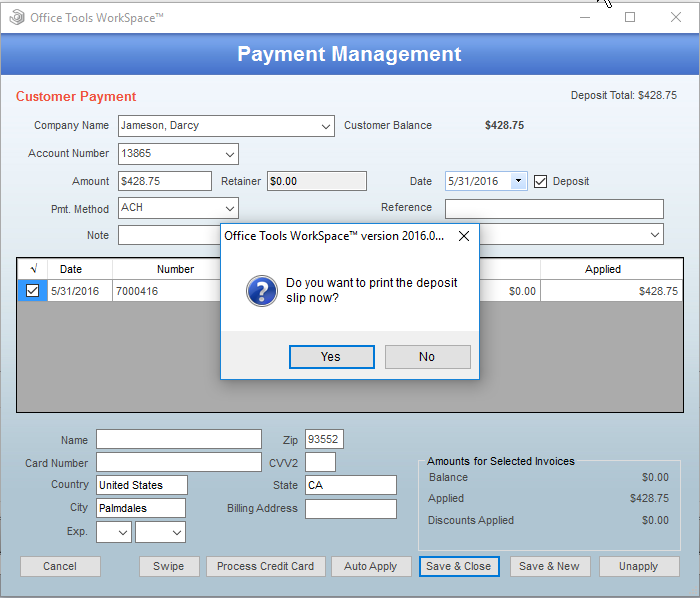 You can click yes and the Deposit Management window will pop up, or you can click no and access the Deposit Management window at a later time by navigating to the Deposits button on the Payments view toolbar of the Billing Tab.
To add or edit a deposit,click on the Deposits button on the Paymnets view of the Billing Tab.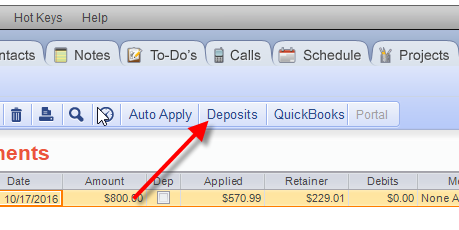 4. In the Deposit Management window, you can create a new deposit slip or edit an existing one by clicking on the respective button, which will bring up a new window to add or remove payments to the deposit slip.