INTRODUCTION:
This article is intended for user's trying to setup Outlook for the first time, or in some cases creating a new Outlook profile in APC. There are many different possible email and software configurations, however this article is designed to cover our most common setup in the environment.
APPLIES TO:
Users trying to setup Outlook for the first time whom have the required software licensing and exchange setup.
REQUIREMENTS:
Office365 licensing and an Office365 mailbox
PROCEDURE:
1. Open Outlook and click Next on the Welcome screen.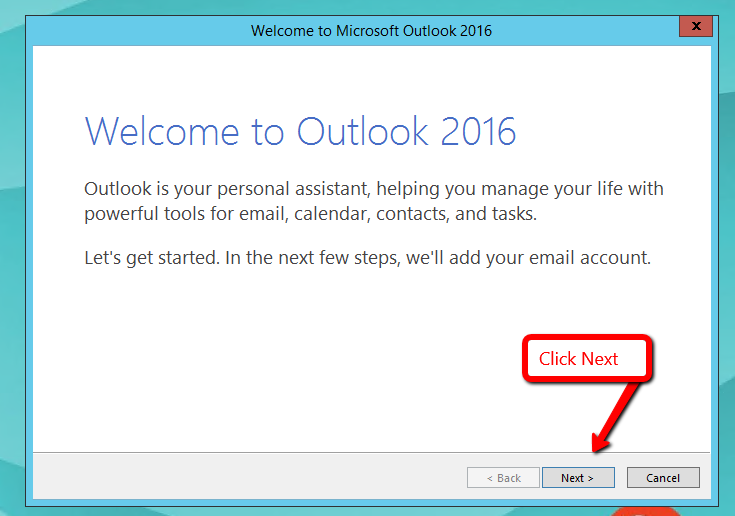 2. Leave Yes selected and click Next.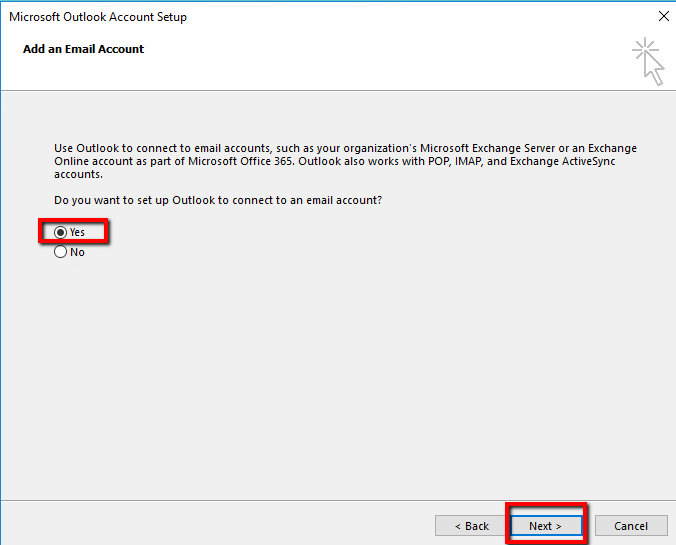 3.Enter your name, email address(if your email address was auto-filled you will need to verify it is correct), and password in the appropriate fields and click Next.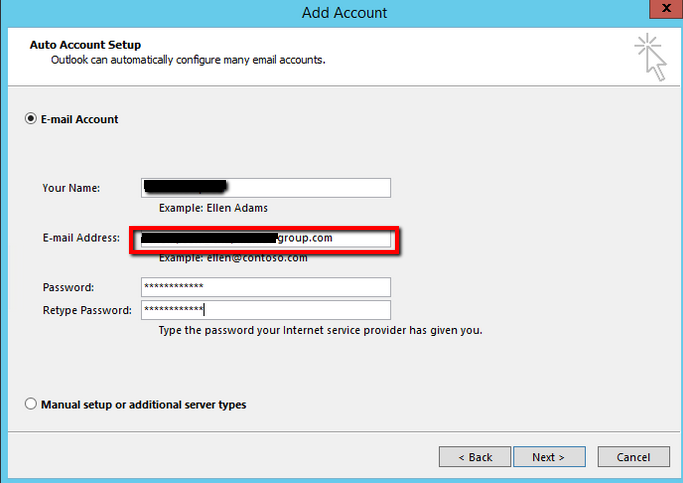 4. Outlook will search for the auto-discover settings: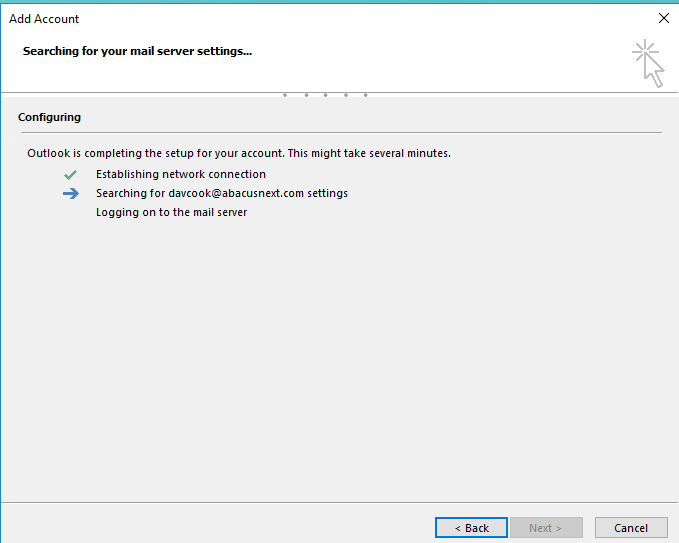 5. Once Outlook has found the settings, it will ask you to confirm your password again. It is recommended you verify your email is correct, then enter your password and click sign in.

6. Click Change Account Settings.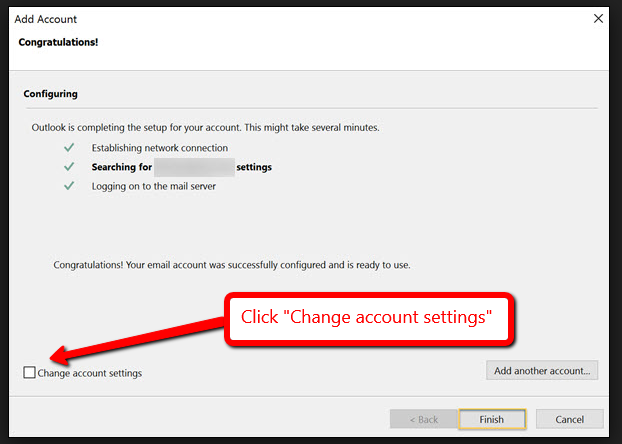 7. Check Use Cached Exchange Mode. Select 3 months with the slider, then select More Settings ...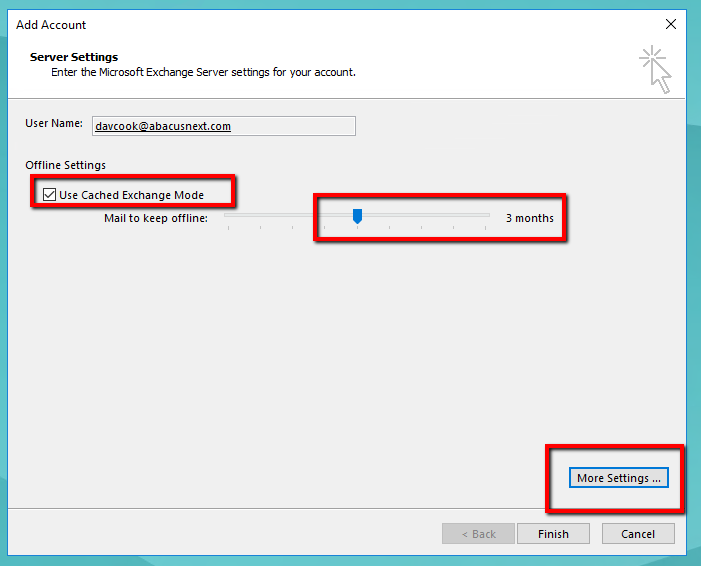 8. Go to the advanced tab. Uncheck the box that says 'Download shared folders'. Click Ok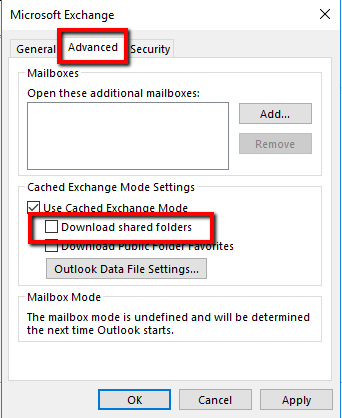 9. Click Finish.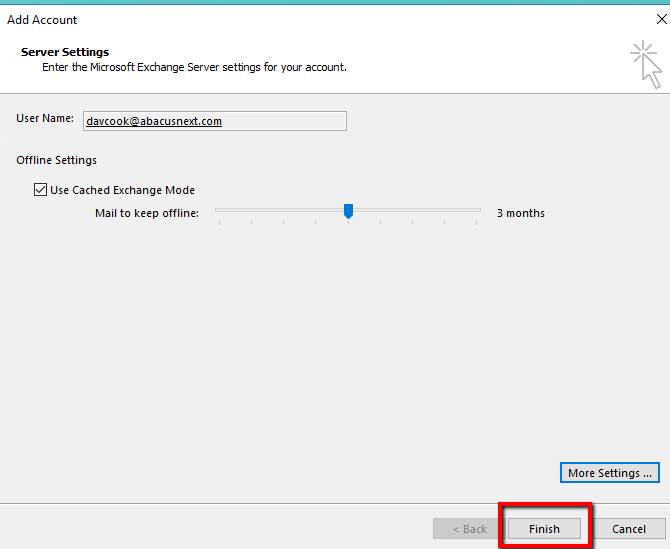 Your setup of Outlook is complete.