1. Right click on the Windows logo at lower left corner and select "Search".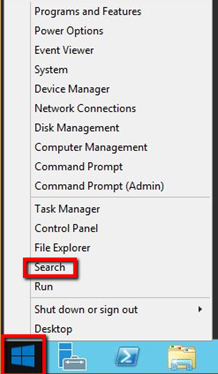 2. Type in the program for which you want a shortcut created. We use Word for this example, but any program you are looking to create a shortcut for will work. Type "Word".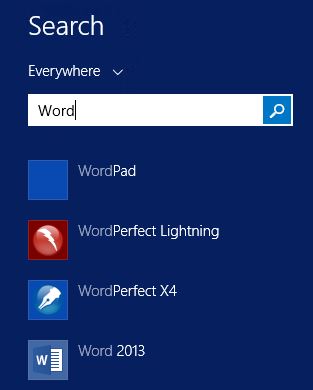 3. Right click on the program and select "Open file location".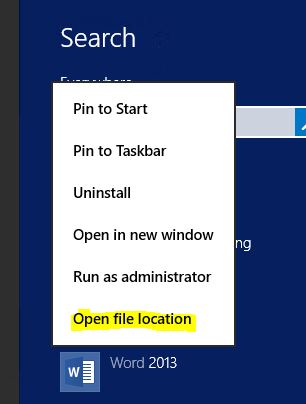 4. Location of the file will open up the Programs folder. Right click on Word, select "Send to" and select "Desktop (create shortcut)".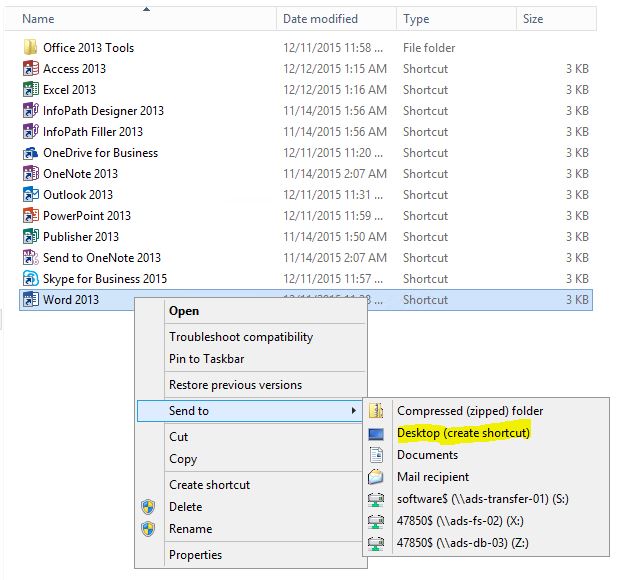 5. The shortcut of the Word program will now appear on your desktop.