INTRODUCTION:
This article will go over how to set up Microsoft Remote Desktop setup to access your Abacus Private Cloud.
APPLIES TO:
APC Clients using a Mac OS device to connect their APC environment.
REQUIREMENTS:
Mac OS X 10.7.5 or higher operating system
PROCEDURE:
1Download and install the free Microsoft Remote Desktop 10 app from the App Store.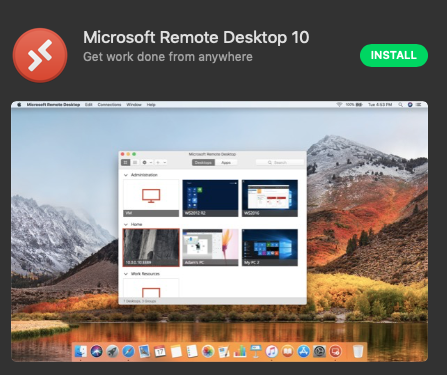 Launch the app.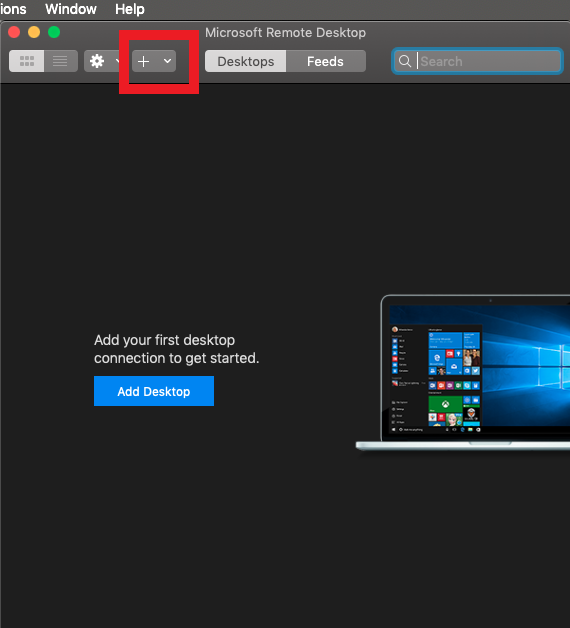 Click the + button to set up a connection to your server, using these settings (leaving the defaults for any other settings):
Connection name: anything you want (ie: APC)
PC (Host) name: Abacus Client ID.abacusprivatecloud.com (e.g., 12345.abacusprivatecloud.com)
Username: Email or Domain\APC Username
Password: APC password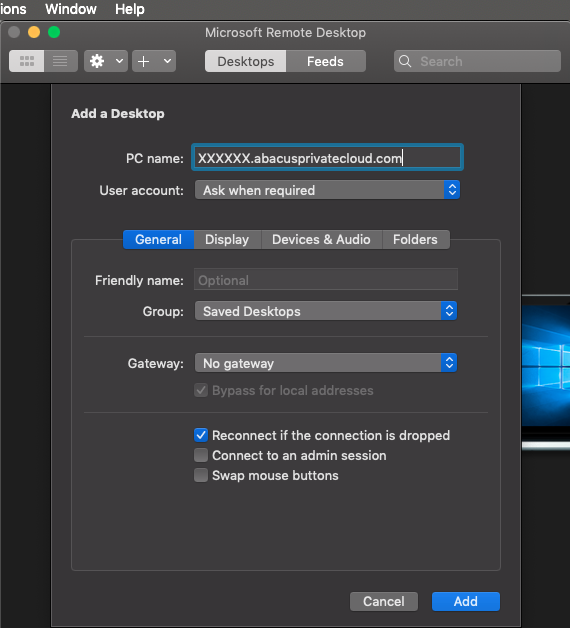 If you will want to print from your cloud, select the Session tab and make sure to check only Forward printing devices.
If you check everything on the Session tab, it will not allow you to log on to your server.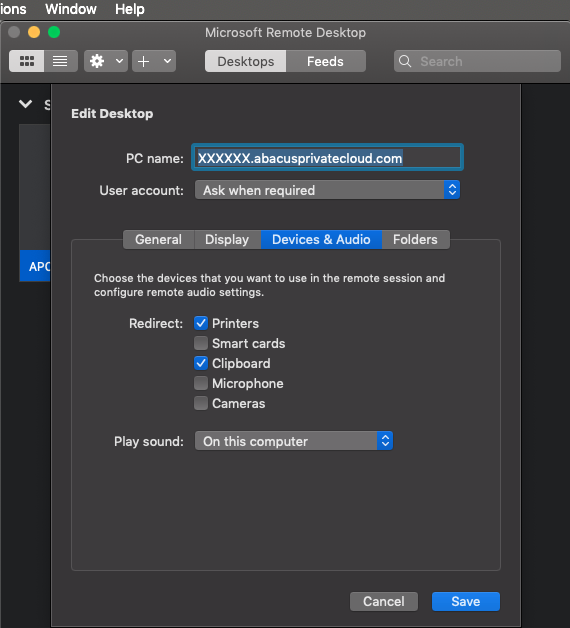 Close the dialog box.
You're all set! To connect to your cloud, Save the new connection you created and click Start (or just double-click it) to launch your connection.