---
Users cannot see Firm Files or Firm Contacts in their Amicus.
To allow users to see Firm Files and\or Firm Contacts they must first be assigned to a Security Profile that provides that access.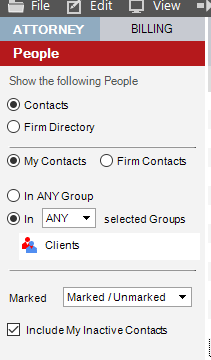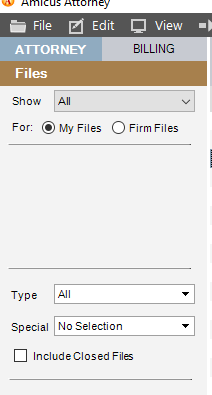 1
Log in as an Amicus Administrator
2
Select Office tab
3
Under Administration you will see Security Profiles *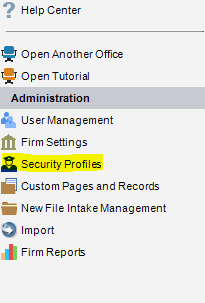 4
From the drop down choose the profile this user should be assigned to. Each of these profiles can be customized.

5
To add a user to a profile, select the profile.
6
Select the blue icon on the bottom left and add the user to the right

7
Access Files -> View
8
Select Edit on the bottom right
9
Select the check box beside Other Firm Member's Files

10
To allow the user to see Firm Contacts select People -> View
11
Select the option to allow the user to see Other Firm Member's People

To learn more about Security Profiles please see the Help -> Amicus Administrator Help section.