---
Template does not exist

Amicus comes with out of the box templates, however may firms will create and modify their own templates. These templates are stored on the Amicus server and each users preferences must be pointing to that location. If you have changed or moved servers you will need to repoint to the correct location.
1
Log into Amicus as someone with Amicus Administrator rights.
2
Access Firm Settings – Documents – Management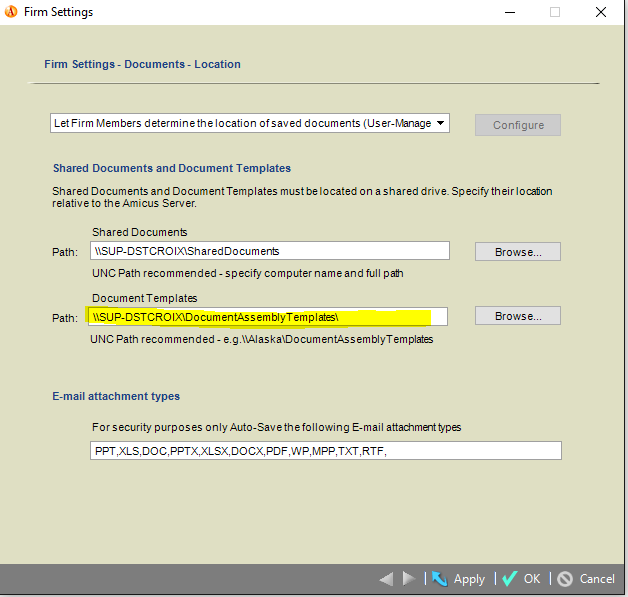 3
Select Browse by Document Templates
4
Select the Network Icon and expand it by double clicking

5
Browse for the Amicus server.
hint. To find your Amicus server name select View – Status Bar in Amicus and look for the name on the bottom right. This is the server you are connected to.

6
Double click on the Server.
7
By default the DocumentAssemblyTemplates folder will be shared out. Select this folder.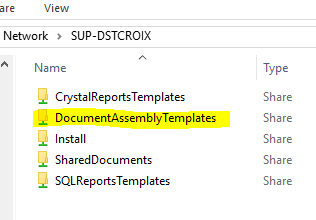 8
Click OK
Set up the user's Document Assembly path
1
Access Office and then Preferences.
2
Access Documents – Document Assembly Templates
3
Browse and select the same path as the one in the Firm Settings

4
Generate the document again.
If you do not see the server in your network please contact your IT\Technical department.