---
A user will be prompt by this message when attempting to create a negative amount entry to an Amicus file with Outstanding invoice.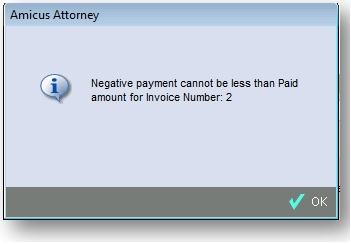 Amicus Premium Billing validates the amount entered and is designed not to allow a payment less than what should be the paid amount.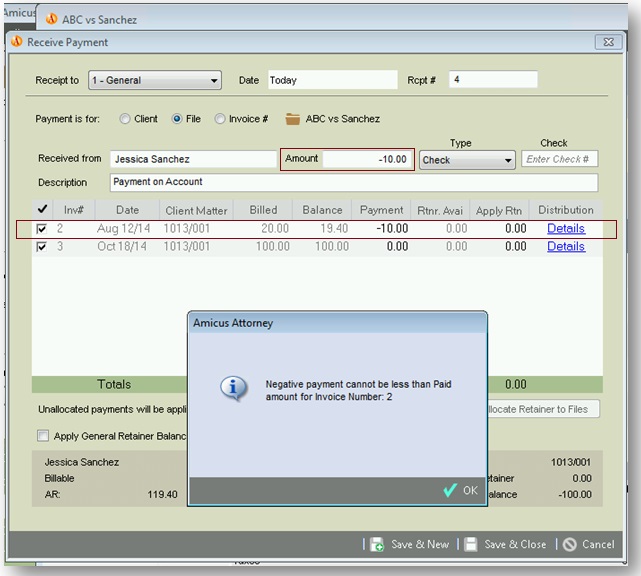 Amicus provides features to adjust a payments on invoice.
Refer to : KB Article#841 – How to change payment amount previously applied on an Invoice