Reference the following guide for instructions on how to submit a request to add or remove an application from your hosted cloud environment.
References
How to Submit a ticket using the Customer Account Portal

Requirements
Customer must have an active Abacus Private Cloud or Cloudnine Realtime subscription.*
*Cloudnine customers must be within the Private Cloud environment.

This feature is not available for Pro customers

. If you are unsure of this what environment you are subscribed to, please Contact Support or your Account Manager.
Steps
1. Login to the Customer Account Portal ( https://portal.abacusnext.com )
2. Go to your DASHBOARD and select CREATE from the SUPPORT TICKET tab

You are now in the AbacusNext support section and will need to select "Submit a request" in the top right.

a. Let us know what your request is about
b. Select your hosting solution (Abacus Private Cloud or Cloudnine Realtime, if you are unsure of your hosting solution, please contact support or your assigned Sales Rep)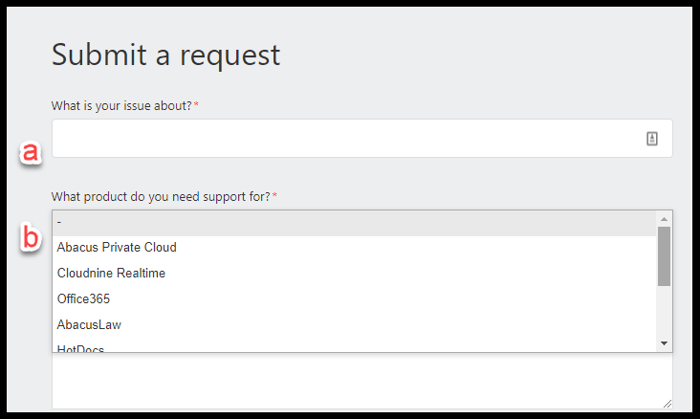 c. Select I would like to request services
d. Scroll down and select Manage Applications > Add/Remove 3rd Party App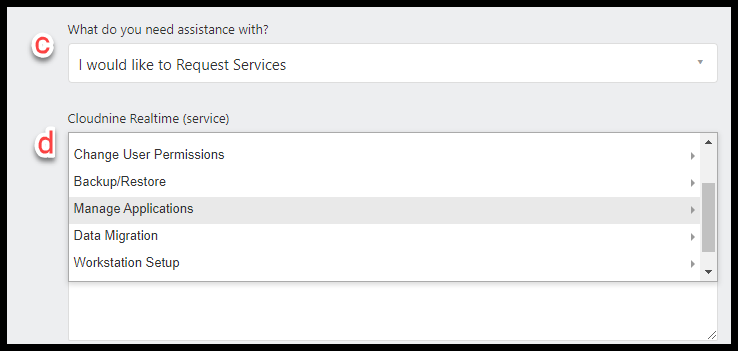 3. Complete all required fields that appear, certain form selections may change the fields required to complete your request.
When you're finished, ensure you have checked the I have read and understand to AbacusNext Terms & Conditions box and Submit your request at the bottom of the page; double-check the form for accuracy before submission to avoid any delays in completing your request.

Upon submission, a support ticket will be generated under your name and a technician will be assigned to your request. You will be notified upon its completion.